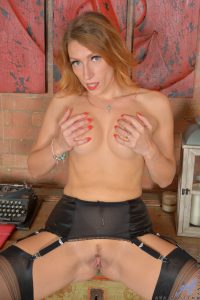 If there is a mother that you want to fuck, then you are best putting your money on one that is a sexy, busty slut like Ava Austen who is a rare sight in the industry. If you are someone who has heard of Ava Austen, then get surprised by the fact that no one else in the world has any idea who she is on the basis that she has only come out with eight movies since 2014. She started in the industry when she was 29 and started off with the film I Caught My Stepsister Fingerbanging that was made in 2014. The flick was distributed by Pure XXX Films. The latest film, Hitching For A Dicking, she was in has been circulated by Brazzers Network and made last year. Her track record is not helping, but I do think that she will release one piece of material this year but I wouldn't hold her breathe for it.
Her experience in the adult industry is rather short with all of her movies being Pleasure Professionals 2, My Dad's New Wife Is a Whore, I Caught My Stepsister Fingerbanging, Invitation, Translator, Tease, Nice Surprise and Hitching For A Dicking. It seems that her two biggest booms were last year and 2014 with her only releasing one movie in the year 2015. She tried to keep the number of people she has worked with down to rational numbers with her only distributers being Brazzers Network, JoyBear Pictures, Pure XXX Films, and Sinners.
Now to address the giant elephant in the room.
Date posted: June 2, 2017