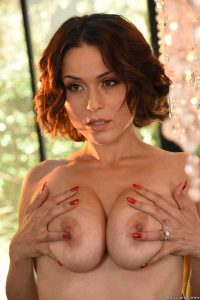 Born in Las Vegas, United States, Brooke Sinclaire is less than a year into the world of porn, and she is carrying so much love we can't help but appreciate. She is carrying with her gorgeous goodies and beauty that strikes you like lightning. She possesses the American pornstars' love and passion for sex that not only gives you a hard-on but leaves you wanting more and more.
Brooke Sinclair entered into the porn industry in 2017, and she had broken up with her boyfriend. She was ready to try any rebound action just to get her self-esteem in line. She wanted to try out all the crazy things provided she was happy, and porn not only offered her an avenue of material possession, but also presented her with a perfect opportunity to get the entire dick she lusted for, and it was what she also needed.
Well, Brooke is new to the industry, and she has done quite impressively in the short time she has been around. She is a strong girl, and the action she can pull is amazing. She can handle different sizes of dicks from different sizes of her male lovers. She is not afraid to get a massive dick in her mouth before giving the dick a perfect boob-job with her massive tits. She lusts for a big dick in her pussy, and she appears to enjoy every bit of the action as she gets stroked by big-sized cocks before the dicks are shoved into her ass. The action she presents and the prowess she displays is hilarious.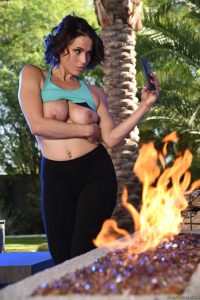 She has shot scenes with AKPrimePorn, DevilsVM, Me Got Big Boobs, Boobs Luv, Brazzers Network, and ZZ New. She has frequently been tagged in scenes of big naturals, jugs, hardcore, masturbation, pounded, big boobs, and tits, just to name a few. Currently, she has nine videos on Xvideos, and she is still shooting more. She also has 12 free links in her own Freeones section.
Brooke Sinclaire is a rather quiet girl who is not as outgoing as we would think. She is not ready for relationships after her breakup with her boyfriend, and she is happy in the porn industry.
Date posted: May 1, 2018