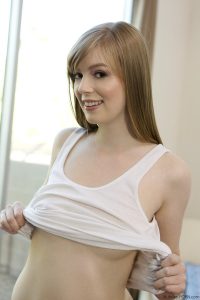 Dolly Leigh looks pure and straightforward like a perfect little teen doll herself except that this doll is a fuck doll! The chances are that you haven't heard of this actress before even if you are a fan of Kick Ass Pictures because she only works with this company three times. This is the most Dolly has ever worked with anyone which is especially dangerous if Dolly does not have much experience. Anal Day 2 was about what you think is about and was one of her first films that she ever released in 2015. This year the people at Brazzers Network helped pushed her new web scene Good Things Cum in Small and Big Packages. Could I see her releasing more porn? As long as she keeps up this trend of releasing more and more movies with every year, then I think we will see a lot out of her this and next year! Dolly has already produced four movies this early one.
Sadly there is not a lot of information about all of her films as she only has four lesbian only flicks with the movies Ms. Grey, Whipped Ass 16, Barefoot Confidential 94, and Ms. Grey: Darker. She has done a few masturbation only video with such flicks as Panty Tease and Fingering Dolly Leigh, Dolly Leigh vibrator solo, and Dolly Leigh Fucking A Dildo.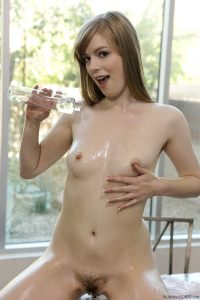 She has a large amount of content that is just not known by IAFD such as James Deen's Amateur Applications 2, Fatherly Alterations, My Stepdaughter Squirts, Bullied Bi Cuckolds 38, Foot Fetish Daily 28, Dolly Leigh and Owen Gray Sex Tape, Case No. 5879624, Dolly Leigh: Tease My Sensitive Tip, Dolly Leigh: Teen Cock-Teaser, Good Things Cum in Small and Big Packages, and Boffing the Babysitter 24.
Well, do you need me to recommend another Captain Jack interview? Well, Dolly Leigh starts things off right with the question that I wish every single interview would start with, 'Tell me about Dolly Leigh?' The reason why this is great is that we now immediately know that she loves animals and spend a lot of her free time playing videos games. If she only loved anal, then she would be my dream girl but enough jokes. Captain Jack interview makes sure to also win me over by asking the same missed questions that I see everywhere else such as how did they get into the industry. Well with Dolly she was a started out with doing webcam work until some company came to her to help her discovery her love for being on camera. Please check the interview out for yourself and get a good laugh as well!
Might Interest You:
Date posted: August 2, 2017