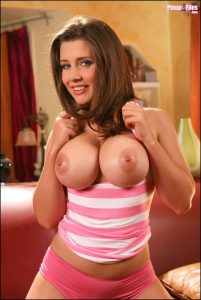 Usually, retired porn stars are forgotten, especially the ones who gave up on the industry before 2010 and the FullHD porn revolution. However, things are different in the case of Erica Campbell. She is one of those porn stars who aren't active anymore, but they keep popping up in trending searches on google and porn tubes. Because there's a huge demand in her movies, we decided to take a closer look at her and at the things that make her so wanted by men all over the world. I didn't need much to figure out why she's so popular. She impressed me at first sight. Erica Campbell is a tall skinny vixen with big natural boobs. She wears 34D cups and the shape of her melons is perfect, with nice nipples and great form. She was born on May 12, 1981 and she's 35 years old now. With blue eyes and brown hair, she looks pretty and seductive. If you want to learn more about her career in the porn industry, but also to find out the reason for which she chose to leave all her loyal fans, check out the rest of our Erica Campbell biography.
It's not every time you see a porn star performing in front of the camera after she gets the Playboy model of the year award. Usually, they find some rich guy and quit the industry altogether. But Erica Campbell stayed and treated her fans with even hotter movies. You can enjoy her performances in productions from FM Concepts, Hot Body Video Magazine, Mac Daddy and JB Video.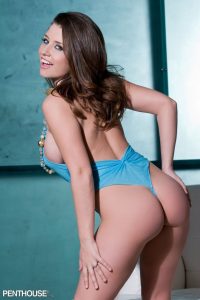 However, although she has a hot body, she was reticent when it came to offer it all to the porn industry. Erica Campbell only performed in solo porn movies. Although her masturbation skills were sensual and enchanting, I would still prefer seeing her in a hardcode DP threesome. But glamour models don't do that. The kinkiest thing she did in front of the camera was non-sex bondage. Erica Campbell was active between 2001 and 2008, and even if you see movies of her dated after 2008, it's just because they were shot in the past and just later released.
Although she only did solo porn, Erica Campbell had a successful career. She was respected for her work and always contracted by well-seen studios. However, this industry was too much for her. In 2008 she announced on her website, through an open letter, that she is giving up the porn industry. The reason was quite surprising for most of her fans. She accepted Jesus as her lord and savior, and followed a spiritual path in life, one that contradicted with her porn star status. Now a church girl, Erica Campbell doesn't think about rejoining the industry. I don't know what it would take to make her change her mind, but I don't have any hopes of seeing her perform naked in front of the camera ever again.
Date posted: July 31, 2017