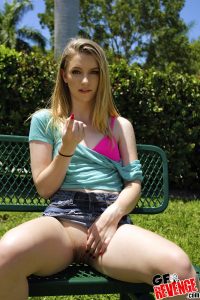 Jayden Black does not hide the reason she got into the porn industry. She openly states that money is what made her join the porn world. Before joining porn, she worked at a pizza joint, so it is obvious she didn't find the money enough, thus deciding to enter the world of porn. Jayden loves porn. She says that it supplies her life with good things. She broke her virginity when she was 16, and since then sex was all she wanted to have all the time.
When a model has an athletic body, she knows how to use it to her advantage and that of her male lover. Jaden is petite, and her body can turn and twist in any way she wants. She has mastered the art of riding a dick, and she is hungry for cock. She loves being hard-cored,  in the way that she experiences sweet, sexual pain. She is not afraid to get a dick shoved in her sweet ass, and the way she screams and moans tells you that she is enjoying every bit of the action. With just over a year in the porn industry, Jayde has been featured mostly in hardcore scenes, and others she has been featured include anal, threesome, group sex, just to mention a few. Jayden has worked with MOFOS Network, Missindian, EZZERS, and Team Skeet.
Jayden cannot hide her love for sex, and most of the time she loves to dominate, though she has no problem in playing submissively. She loves big cocks and states that huge dicks give her the sexual painful but sweet experience she looks for in sex.
Date posted: March 28, 2018