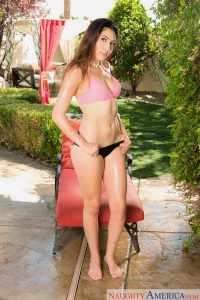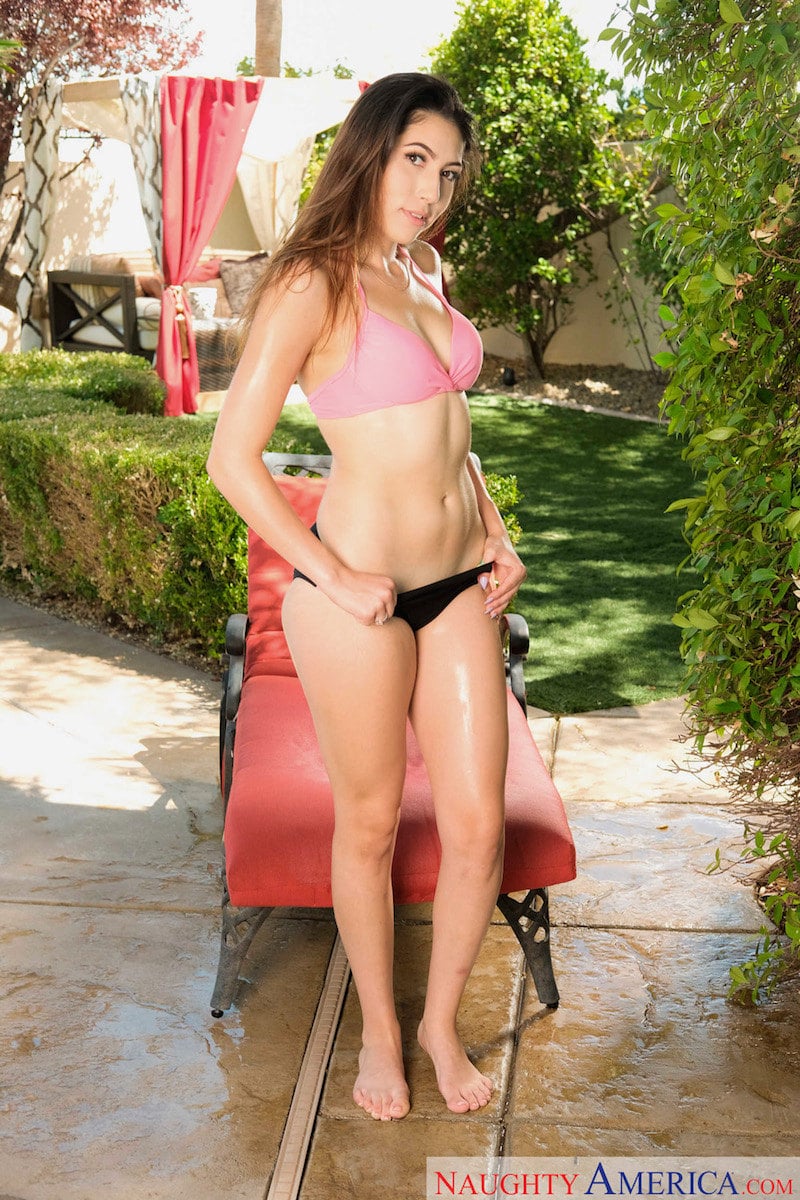 Meet Judy Jolie, a starlet from the entertainment capital of the world. She has an amazing set of tits that you will want to cum all over them. Believe you me; she is set for greater heights in the adult entertainment industry should she keep filming and taking amazing photos of her taut body. Judy Jolie is under LA Direct Models, and she is one of their finest talents despite being younger than most pornstars. She confesses that she cannot wait what the future holds for her in porn. Judy Jolie is an exhibitionist and has a fantasy of being seen and acknowledged in the nude and she promises fireworks, once you start watching her videos.
For Judy Jolie, getting into porn was not something she had to debate and started as soon as she was done with high school and turning 18, we are glad that she is on our screens on demand. She is comfortable in her body, and this makes it easy for her to relax and get into character to give a near perfect performance for a newbie. Judy Jolie might come off as shy, but she will surprise you by the things she is willing to do, and when you think that she has had enough, she goes ahead and asks for more dick.
She has worked with various porn producers using the latest video shooting technology, and this has elevated her to porn stardom. Judy Jolie has worked with big names in the industry including X Empire, Team Skeet, Naughty America, Lethal Hardcore, and Girlfriend Films.
She has more videos in the pipeline, but you have to follow her on social media to stay updated on the new releases as well as a look behind the scenes. She is available and down to do anything wild and kinky as long as it makes her scream. Judy Jolie will do boy/girl scenes, lesbians, anal, threesomes, gangbangs, blowjobs, you name it, and she will do it. 
This atomic babe with flowing long hair admits that she is not very experienced in the workings of the porn industry, but from the few scenes she has done, you can see that she is dedicated and working hard to meet the standards and surpass them. It is only a matter of time before this porn princess becomes the queen of the industry.
Date posted: March 30, 2018