Porn career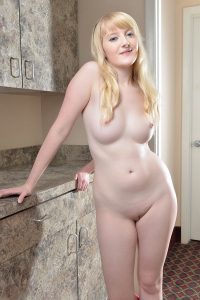 This doll-looking ginger girl was born on January 3, 1995 in Florida, USA. Krystal's career started in 2013 when she started doing webcam shows and instantly became a star among people who enjoy that type of live performances. Super petite (she is only 157cm tall) with bright ginger hair tied in piggy tails, Krystal immediately became the favorite newcomer both for fans and directors and producers.
She has been filming for four years now and was mostly active in the teen genres (she was eighteen years old when she started), but she also did amazing and breathtaking performances in genres such as amateur, interactive porn, toys and uniforms.
Krystal is still active in the industry, but she also does webcam shows, currently presenting them on her own website called krystalorchidxxx.com. Besides as a porn star, Krystal also works as a fetish model.
Personal life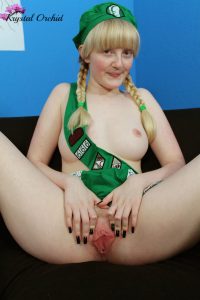 Krystal is just a simple twenty-two year old girl who lives normal life off the cameras. She is studying psychology and at the same time is working hard on her porn career. Krystal has no tattoos or plastic surgeries and only her ears are pierced.
Being so small and ginger, she is simply ideal for any genre; in her twitter bio she describes herself as a nerdy nymphet. Krystal considers herself a full time geek.
Besides sex, she loves Xenomorphs, insects, movies (Star Wards and Star Trek are her favorites) and she can't live without coffee. She is a huge fan of the pop culture. Fans can reach her via Twitter or Tumblr, and of course by becoming members on her personal website. Krystal is a bisexual.
Date posted: January 29, 2017