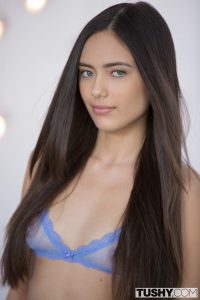 Maya Grand is the type of girl who you want to bend and break in every way imaginable with her perky tits and firm young body. She looks like the kind of teen who would eagerly suck you off in the bathroom. Judging by who she is working with then you might be able to find such scenes with distributors such as Brazzers Network, Lethal Hardcore, and Pure Play Media. One of her first films, Amateur Angels 28, that was released in 2014 by the guys at Adam & Eve. Fantasy Massage made her most recent movie last year in the film She Needs Breaking In. Her last two years has been nothing more than impeccable as the only thing that I would love to see more of is more of her! My gut is telling me that we will see more of this actress in the future.
A Little Bit Of This And That
There isn't really any niche that takes up half of her movies. What she does have is three sub niches of lesbian, nonsex, and anal which seems like content that we all want to see her do more of. All of her lesbian experience includes She Needs Breaking In, She Needs Breaking In Part Two, Play with My Pussy, Room Service (II), and Poolside Playtime.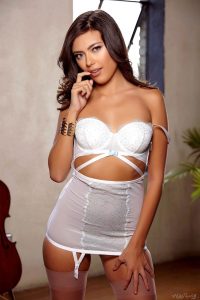 Her nonsex experience is much shorter with titles such as My Wife Caught Me Assfucking Her Mother 7, My Mother The Clothes Whore, Fuck My Pussy, Not My Daughter's, and Exchange of Favors. It seems that she has just as much experience taking it in the ass as she does have with the ladies with such anal only works as Art of Anal Sex 2, Anal Lessons for Sexy Nerd, TEEN-aholics 2, and Amateur Angels 28.
Momma Was A Rolling Stone
The interview was okay, but it seems as if they have not had much experience with some useless question asking this pornstar about gaming and specific questions about her growing up. Looking past that you can find out a lot about who Maya is off camera with the fact that she loves cooking and her pets. One of the most interesting facts that I found is that she is a fan of her anal scene in the movie Amateur Angels 28. If you are interested to know more about her sex life and experience in the industry, then this interview is perfect. It is just a little sad that no question asked about how her life was like before she started shooting flicks.
Date posted: June 13, 2017