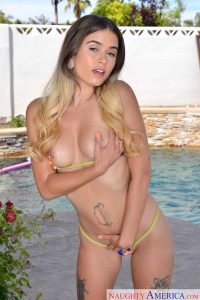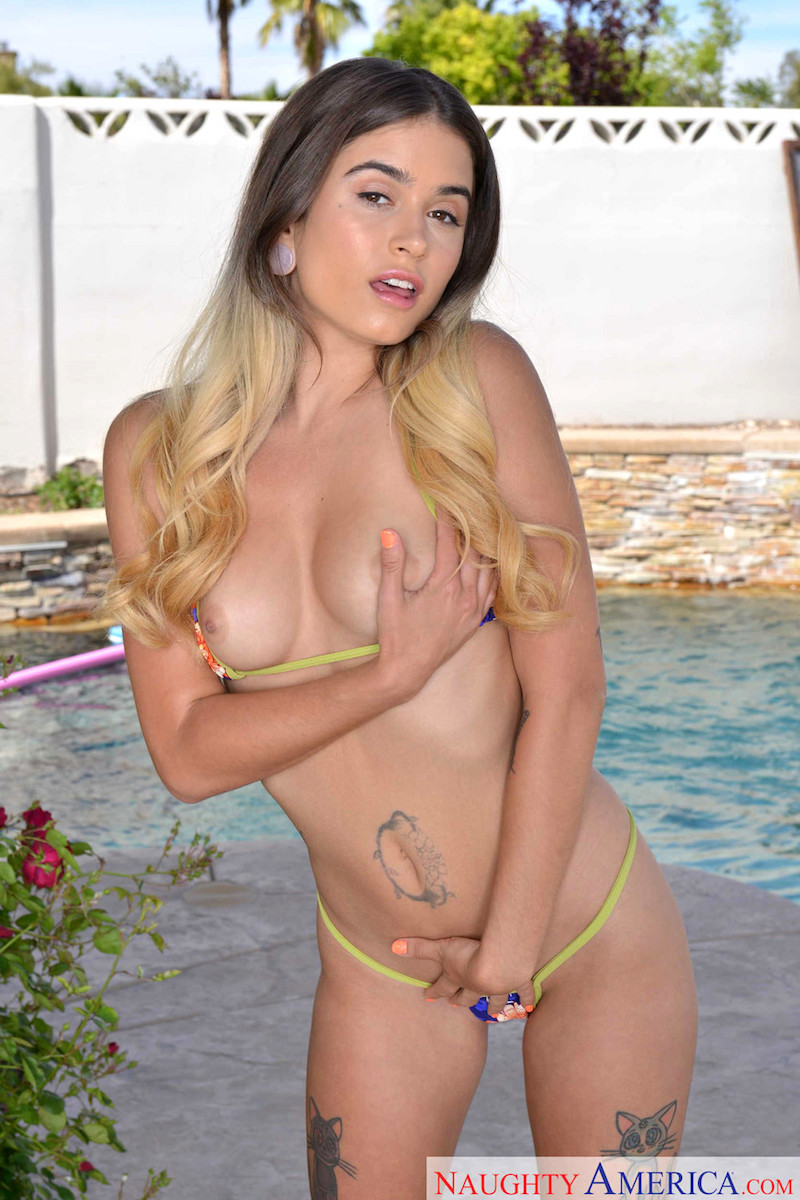 Sometimes inspiration goes beyond our friends NALnd successful personalities, and we get inspired by our parents. That is what I'm talking about when I talk of Pamela Morrison. She was inspired by her mother, who is also a pornstar, to join the world of porn. She was born in Los Angeles then moved to Las Vegas, where she has worked in a pizza place, before joining the porn industry at the age of 18. With two years in the porn industry and counting, she will give you a run for your money.
Pamela's Porn Career
Pamela considers herself as a second-generation pornstar since she has taken over from her mom. She likes acting porn. She does not state any difficulties or hard moments she encountered while joining the porn industry. She says that it is easy, she is confident being in front of a camera or behind a camera. She also adds that it is something that she enjoys.
Getting Into Hot, Sexual Action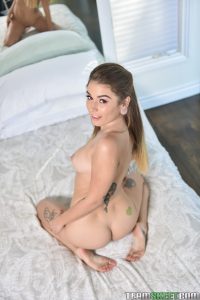 Pamela has grown up and is continuing to grow up fast and learning most tricks in porn. Her two years of experience has surely gained her good skills. She is the girl you want to see get into action. From blowjobs, handjobs, pussy fuck, she knows her way around. She has shot scenes with This Girl Sucks, Teen Fidelity, Casting Couch X, Dad Crush, My Very First Time, XXX Skeet among others. She has also shot scenes alongside top-rated pornstars such as Lacy Channing, Ryan Madison, Tommy Gunn, Preston Parker, Lloyd Platinum, just to mention a few. She admits that she feels super-dominant when she is acting, and she likes being in control.
Personal Life
Pamela dislikes the notions most people have about pornstars; they will think that she is horny most of the time and she wants to fuck their dicks one by one, which is not the case, and she hates that. Personally, she has a close attachment to the mom, and she can't talk to the mom whenever she needs to since she feels confident talking to the mom. Among her hobbies include board skating, making jewelry, and shopping; adding to her Amazon wish list. She loves pop music plus selected rock bands such as Blink 182, and she is a big fan of Miley Cyrus. Her dream in about ten year's time is to gain full independence and own property, be able to run businesses around towns and enjoy the fruits of entrepreneurship.
Date posted: January 4, 2018