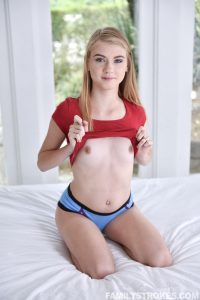 Hannah Hays is a hot and sexy teen born on September 13, 1998 in Valdosta, Georgia, USA. She is a student yet to graduate from high school, and she has got killer moves which will make you go nuts. She recently got into the world of porn, and so far she is doing pretty well. She is the kind of girl any man who loves teens will love to bone. She has hit the ground running, and with just over a few months into the porn industry, she has pulled out moves that have left porn lovers craving for more.
The entry of sexy teen Hannah into porn
At first, porn was very new to Hannah, and she admitted that she decided to start with it and get into it. She adds that so far she is doing well. She admits that the first time she appeared naked on camera she was very nervous and it took her a while to get used to it. She is now used to it, and she loves getting naked on camera for people to see and she loves it. The way she parades her sweet body tells it all. She is quickly moving from being an amateur to an experienced porn actress.
Hot New Teen Sex Just For You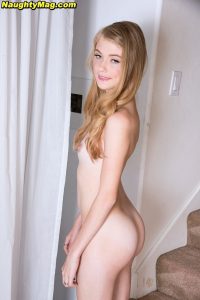 Hannah's entry into the world of porn has given the porn lovers something to crave for. With the few scenes she has shot with Teen Fidelity, Casting Couch X, Kinky Family, Blacked, Private Casting x, and 18yo, she presents a magnificent display of sexual stimulation and pleasure of teenage sex. She can suck dick, give an excellent blowjob, before taking in the dick to her puffy pussy and all the way up her asshole. She has so far done soft-core, hardcore, blowjob, bondage and sex toys and more will be seen soon. Hannah will turn on any man by just seeing her masturbating, and her slender sexy body will make any man want to get her.
Hannah's Private Life
What Hannah dislikes in modeling is how people develop a negative attitude towards the kind of work you are doing and try to criticize that, while you are busy trying your best and working hard to make a living out of what you do. She also adds that she has to finish school and that is on her mind, and she is almost graduating out of high school. Hannah is one of those mature young girls and does not follow trendy waves of her age mates, her music is country music only, and you will not find her listening to rap and other trendy music like the teens of these days. She is however social, and she makes friends fast though she is a bit choosy. Her hobbies include drawing, music and a bit of sport.
Date posted: December 28, 2017