What is the Best Gay Porn Site to Watch BDSM Porn?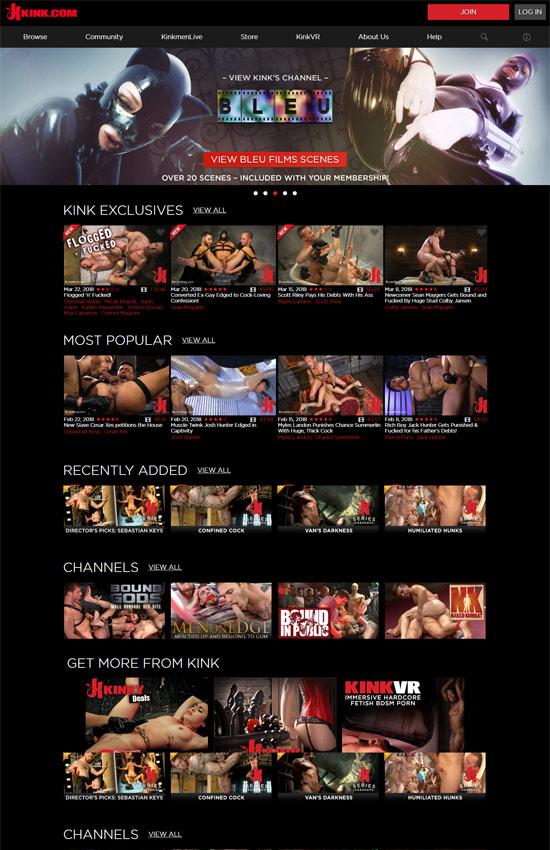 We recommend
Kink Men
Gay BDSM porn is an excellent example of porn creativity on another level. In the movies, men face masochism and sadism in front of the camera. If you fancy gay bondage sex, this is the article for you. We have reviewed three of the best gay porn website that has explicit BDSM videos and pictures.Kink Men tops our list of hot gay BDSM sites on the web today thanks to its high-quality 1080p videos and slutty gay models. The torture in Kink men videos is hurting and pleasurable in equal measure. Their twinks are energetic, young and have perfected the art of screaming and squirming as they get the cock under a tightrope.
Daddy bondage
Some twinks pretend to be more pent up that you have to struggle before pounding them. These irritating gays need merciless fucking, and Daddy bondage has such movies. In the website, hard to get gays are fucked in the ass and tortured, as they roll on the ground helplessly. The site has over 1000 videos, with bonus sites for the members.
Bound Gods
The rope work in bound God's movies is incredible, and no gay can free themselves from such bondage. The masters are sex hungry and even go to extents of air hanging the subjects as they bang their ass mercilessly and feed them with their cum. More than 400 such videos are available at Bound Gods, with some even featuring chain tied gays, just to increase the drama.The three sites are a perfect collection of the best BDSM sites on the market today. A little subscription fee is needed to assist in the site's management.