TOP 5 Porn Sites to Watch Hidden Camera Porn
Porn is great, because you get to see babes having sex in all kinds of way. However, the camera spoils the sex, so the babes are not giving you the real deal. The solution is simple: don't tell them they are being filmed. That's how the hidden camera porn niche was born. Not only that, but some men are quite turned on by the voyeur aspect of the hidden camera porn. If you are one of them, then you should check out every site in our top 5 hidden camera porn sites. Continue reading →
#5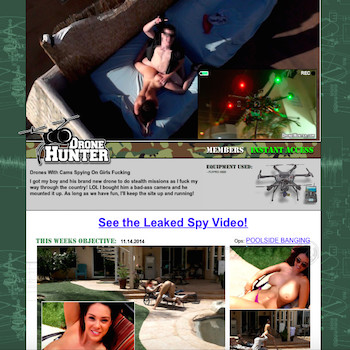 Drones With Cams Spying On Girls Fucking
Drone Hunter is the last site of our top, because even though the movies it's offering are awesome, they aren't legit. Drone Hunter is a project powered by the Mofos network, and they were courageous enough to be the first network that launched a site on which all porn moves are shot with a drone. Although all videos are staged, they look pretty good. You could check this voyeur porn site out, but it only satisfy your curiosity. The collection is small and no new movies will be released, but you will get access on the rest of Mofos network as bonus.
#4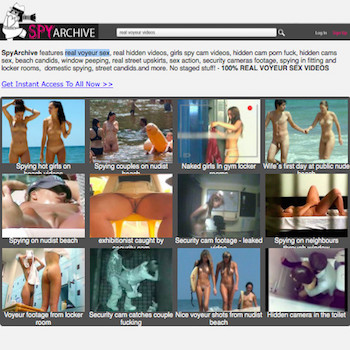 A Great Archive of Real Voyeur Videos
Spy Achive is a collection of all kinds of clips shot by men who had the chance to catch something interesting on camera. That's why on this spy porn site you will find the greatest variety of voyeur porn in our top 5 hidden camera porn sites. Videos from the nudist beach, clips shoot through the blinders of neighbors, couples caught on security cameras having sex and videos from all kinds of other places where women are naked can be all enjoy with a Spy Archive membership.
#3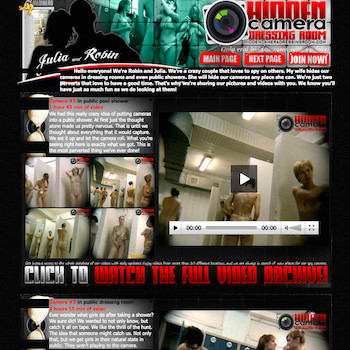 Hidden Camera in Public Shower
Hidden Camera Dressing Room is one of the largest collections of legit voyeur porn. On this voyeur porn site you won't find sex, but you will find real women getting naked in changing rooms without knowing about the existence of a hidden cam. Watch long videos shoot public pool showers, toilets, lady's locker rooms and clothing stores changing rooms. All this voyeur awesomeness was made possible by Julia and Robin, an anonymous couple who loves voyeurism.
#2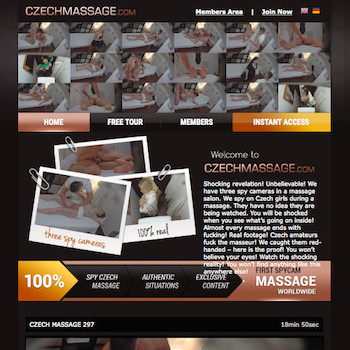 Czech Massage is one of the many sites powered by the Czech AV network, the leading name in matter of Czech porn. On this site you will see hot Eastern European babes getting massaged and fucked by hung and muscular guys while the hidden cams are taping everything. These erotic massage sessions are way better than the rest of the movies produced by other sites in the massage niche. They even have pregnant babes who get fucked on the massage table. More than that, all the other sites in the Czech AV network will be yours once you become a member of Czech Massage.
#1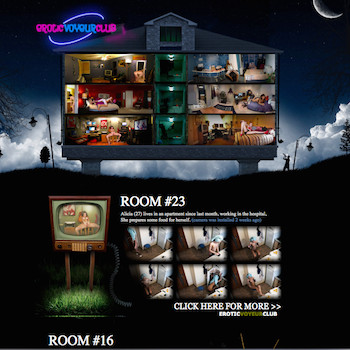 Erotic Voyeur Club is not as much about sex as it is about voyeurism. The most sexual things you will see on this premium porn site will be some babes masturbating thinking that nobody is watching them. However, the lenses of the camera see everything. If you want to see hot babes taking baths, ironing their clothes butt naked, trying on different outfits in their bedroom or doing all kinds of other things around the house that involve getting naked, you must join this site. Joining it you will also get access on 18 additional ones, including Perfect Hentai, Dungeon Masters, Erotic Japan, Planet of Shemales and Anal Try Outs.