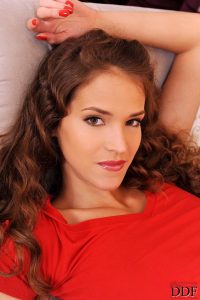 Girls can be all fine and dandy, but at the end of the day it only takes a mature woman to get the job done every day; Silvie Delux is that woman with the face and body to match. Sylvia is not the greatest known pornstar, but outside of the States then you would have heard of her from such content makers such as Video Marc Dorcel, sexart.com, and Blue Coyote Pictures. One of her first films was called Bisex Cream Pie Orgy 3 released by the small time company called US Male in 2009. One of the latest films that she has released was last year with the boys down at White Ghetto in the movie Hairy Mothers and Daughters 5. Now while she might not have been in anything yet, you have to consider the fact that it is only the third month out of the year. Other then this year she has reliably released something new.
The Show And Tell Girl
The main niche that she is going to fill out for you will be lesbian porn. She has some sub-niche of facial as well with a nice little splash of masturbation only. Silvie has only been in two masturbation only videos with the films Hairy Solos 4 and Body Language.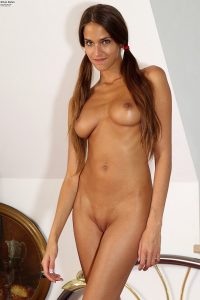 All of her facial niche movies includes the titles such as Huge Cock Junkies 3, Rocco's Psycho Love 2, All Star Teens 3, Transsexual Beauty Queens: Doing Couples 3, All Star Teens 1, and She Is Half My Age 14. Now to ram how her main niche was lesbian flicks here is a third: Sweethearts Special 42: Weird Places We Had Sex, Lover's Touch, Sweet Taste of You, Claire Castel: the Chambermaid, Hot Experience, and Sweethearts Special 19: Olympussy.
Not A Single Lick Of English
Now here is the interesting thing about trying to find out any information about her. She does not know a lick of English nor Hungarian. The only interview that I could find was one that failed because the interviewer could not get out many questions that she could answer with just gestures or yes/no. Unfortunately, because of this, that means there a way of talking to her, and it seems as if her social accounts are run by someone else. If this is incorrect at all, then please try to find her a place to get a proper interview. At the very least we should know how she got into the business? Other than that I cannot complain and hope that I see more of this actress in the future.
Date posted: May 3, 2017