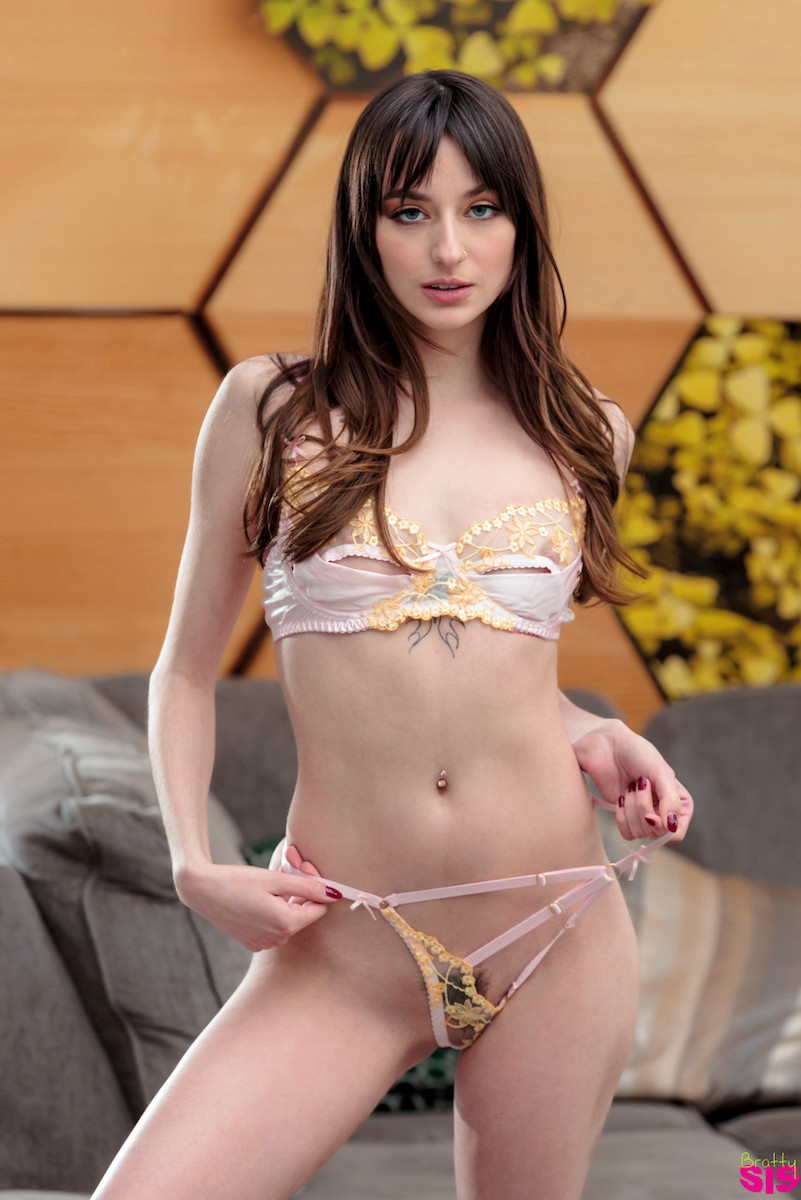 Coming from the Bay Area of California, not the brightest star, but surely the future of the porn industry, Lana Smalls. Represented miraculously well by her nickname, for she weighs barely 43 kg, Lana is an American actress who was born on December 29, 2000, in San Francisco. She passed through her education relatively well, ending up at a college in Portland. And it would all continue down the traditional path, but money had to meddle once again. In her turbulent college years, Lana wanted some easy money—a sugar daddy, if possible. She eventually settled on doing it on her own, making content online. One thing led to another, and after a few years, she joined forces in the industry.
The Big Bang
It is rare to begin a career in such a manner, to make a real splash, but that seems to be Lana's style. Instead of a gentle one-on-one scenario with plenty of forwards and backwards, she chose a gangbang to be among the first (GangBang Creampie 321 (2021)). Miles Striker, Nacho Vegas, Scotty P, Solo Strokes, and Will Tile had their share of Lana, placing her on a simple black bench and having fun from all angles. She has shown an appetite for pleasure like no other, so crossing out group porn seems out of the question. Her career only grew with each casting, as did the number of studios for whom she acted. Some of them are Team Skeet, Evil Angel, AMK Empire, and Nubiles. Despite her pale and skinny appearance and average looks,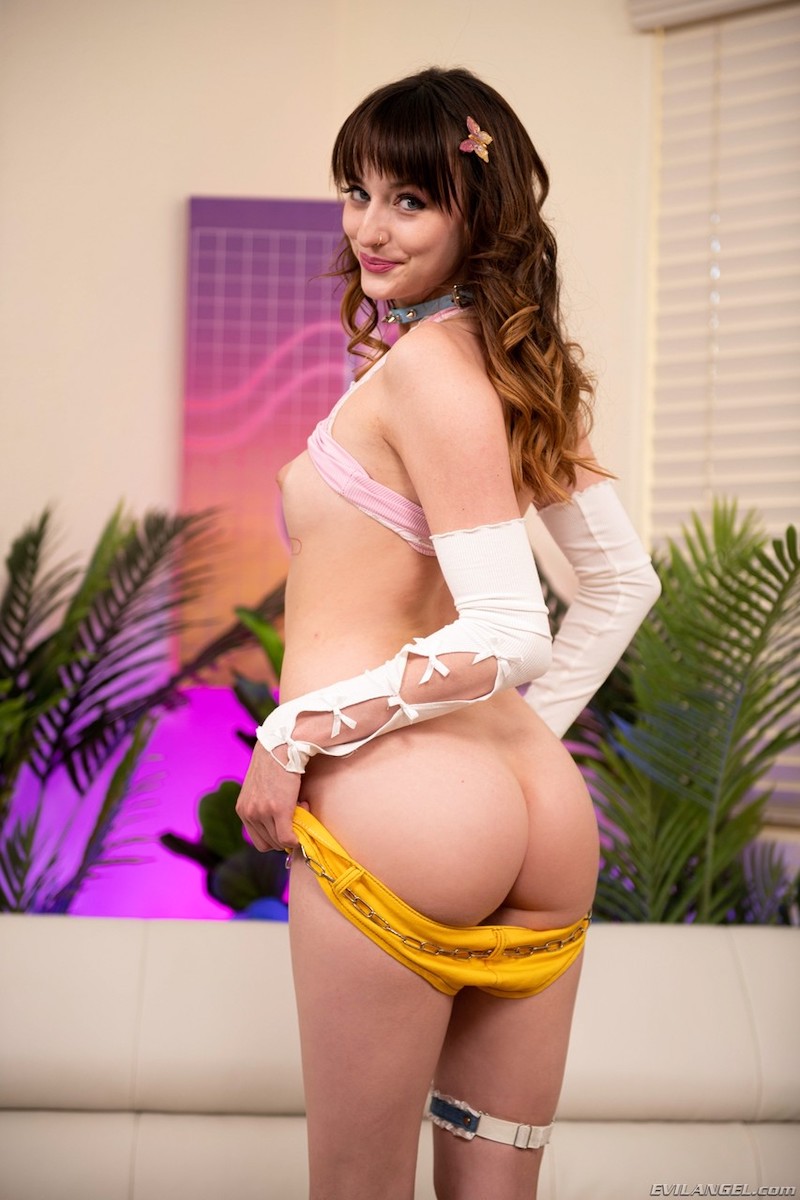 Lana has made a bit of a name for herself in the industry, having produced over 40 movies by December 2022. Some of the credit for her partial success should go to her teenage looks, almost comically small figure, and bubbly personality. Lana has also shared the spotlights with colleagues such as Bryan Gozzling (Lana Smalls: Submissive Girl Squirts (2022)), Cassie Del Isla (Better Than Insurance (2022)), and Jax Slayher (Cuckold Sessions: Lana Smalls (2022)). The audience can best experience her kinky side in the scene (Lana Smalls Wants Her Pussy Beat Up (2022)) with Hoby Buchanon for the same-named studio. In a see-through greenish outfit, Lana looks straight at the camera and Hoby, saying: "I want you to beat up my pussy." Then comes the most abrasive sex she has ever had.
Not the Brightest Star Out There
In the shooting for Porn Dude Casting, Lana mentions how she came up with her porn names. In one of them, a couple of her friends are entangled. When asked if they are currently active in the adult industry, she mentions that they are their only fans and unfortunately calls them by their real names, which she regrets a second later. However, after being asked if she would offer to film with them, Lana took her phone and dialed one of their numbers, promptly saying: "Is this Hannah Berton?" Also: "I am actually smarter in my sleep than I am awake." - Lana Smalls
Date posted: July 30, 2023