Best 3 German Pay Porn Sites
There was a time when Germany was the capital of hardcore porn. In that time, other countries were producing sleazy softcore movies in which the guys had moustaches and girls had thick bushes. But not Germany! The German porn was all about hardcore. In fact, they introduced the hardcore porn industry, with some of the most twisted and wild scenes seen by man. BDSM porn was all they cared about, and they were good at it. And they were also dirty, with no shame whatsoever. Not many things have changed since then, and Germans are still putting out hardcore porn, but the rest of the world followed their lead, and they are not the only ones anymore. But they are still the best. If you want to know which the best three German pay porn sites are, check out our next list. Continue reading →
#3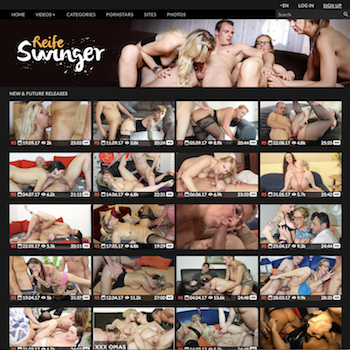 #3 German Pay Porn Site
Germans managed to conquer the world of porn in the 70s and 80s just because they were more open minded about sex. They stayed the same, and that's why Germany is one of the best countries for swingers. If you want to watch legit German swinging porn you should check out Riefe Swinger, a site powered by Porn Doe Premium. On Riefe Swinger you will find a collection of over 100 movies in which amateur couples are switching partners or get into orgies in front of the camera. Most of the babes on this site are MILFs and Matures, and they have years of experience as weekend sluts. Besides this collection, once you join Riefe Swinger you will also get access on the rest of the Porn Doe Premium network, which is known for the high quality European porn it produces, and other sites are featuring even more German porn.
#2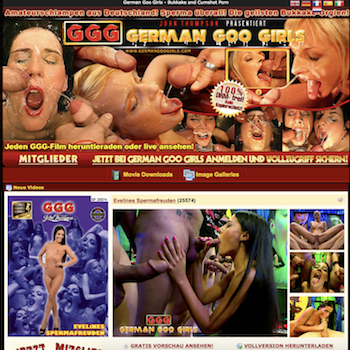 #2 German Pay Porn Site
I told you in the introduction of this list that the German girls are dirty, and this next site will help me prove it to you. German Goo Girls is a bukkake site on which German sluts are getting face fucked, double penetrated, and straight up brutalized in front of the camera in rough gang bangs which are ending with a cum bath for their slut faces. The site also features many movies in which two girls are the center piece of the bukkake party. If you though Japanese bukkake movies are dirty, wait until you join this site. It features over 500 gang bangs with both porn stars and amateur bitches of all ages.
#1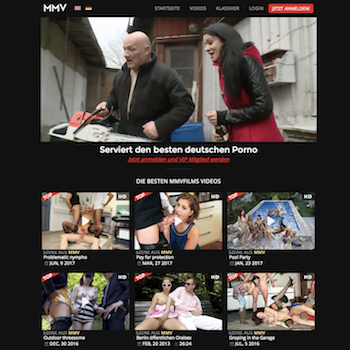 MMV Films is the home site of a German porn studio, known for producing the highest quality German porn on the market at this hour. That's why we featured this site on the first spot of our list. MMV Films has been in business since a long time ago, but only in 2014 they launched a site. They also remastered some of their old productions, so that you can watch classic German porn at today's quality standards. Lately, their movies are also featuring sluts from Eastern Europe, but all productions are directed by Germans in that dirty style you know and love. The site comes with over 750 movies, all of which are exclusive and many of which are available in HD.