What is the most expensive porn movie ever?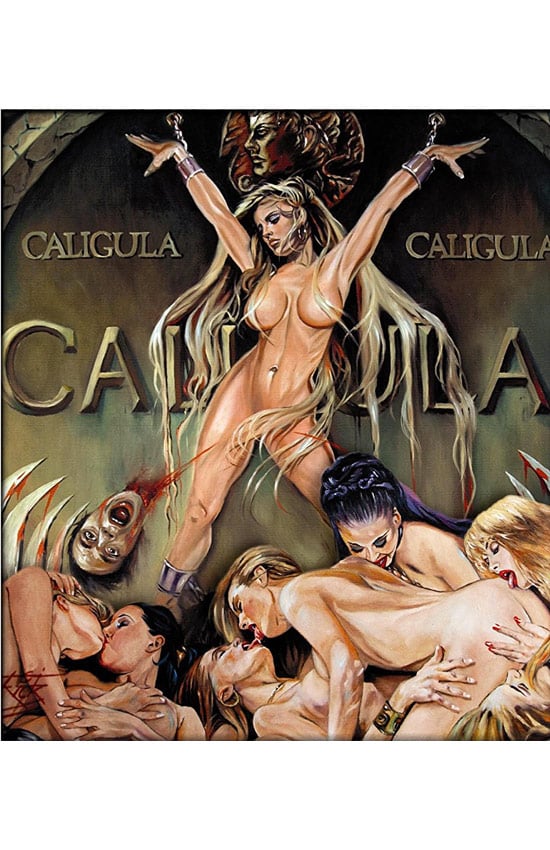 We recommend
Caligula - 17.5 Million Dollars
Like mainstream movie industry, the porn industry also had some larger projects that demanded larger budgets. Similar, those movies were made in hopes of higher revenues and that will amuse more fans than ordinary porn..Some of them had multimillion budgets and some of these projects looked almost unachievable. Take a look at the list of 10 most expensive adult movies of all times. Caligula was shot in 1979 and costed roughly 17.5 million dollars. In those times that was high budget even for commercial projects. The movie theme brings us back in times of Roman perverse emperor Caligula. Serious Hollywood teams were engaged in making of the film and Academy award winner, Helen Mirren, had one of the main roles in it. Even though original version was banned, the movie was edited and had international success in censored version. The original version of the movie can still be found around the web so if you haven't seen it already, go ahead and check how progressive this project was in the times of its making. Pirates II: Stagnetti's Revenge (2008) is the second sequence of the famous movie series but this one was somewhat less awarded even though it had a budget of astonishing 8 million dollars. Explicit sex scenes combined with real action are brought to life under the eye of Digital Playground's director Joone. If all this isn't enough to convince you to watch the movie, actors like Jesse Jane, Belladona, Brea Lynn, James Deen and Manuel Ferara are more than enough. The budget for Uninhibited from 1995 was 1.2 million dollars. Its censored version was broadcasted on HBO network because it was one of the hitmakers that same year. The movie was shot under Antigua Pictures and Rocco Siffredi, Tony Montana and Buck Adams (who also directed the movie) hold the main roles. The first part of famous Pirate movie series (2005) was one of those movies everyone talked about. A million dollar movie became absolute hit with its original soundtrack, excellent special effects and carefully chosen team of actors: Jesse Jane, Devon, Carmen Luvana, Evan Stone, Tommy Gunn... That's why this movie is one of the most awarded movies ever. Fashionistas (2002) hit the top of the porn sky as soon as it was published. Evil Angel made it with the budget of a half million dollars and the results was 4 hours long porn spectacle. Names like Belladona, Caroline Pierce, Friday and Manual Ferrara speak for themselves as well as a number of won awards. We have to mention several other movies that belong to this category. For example, the movie Upload had a budget of $350.000, Operation Desert Stormy and Manhunters had $250.000, Flashpoint X had $220.000 and Conquest had $150.000. Each of these movies is super worthy of its viewers time (and money) so we truly recommend them to each porn lover.