Amazing from beginning to end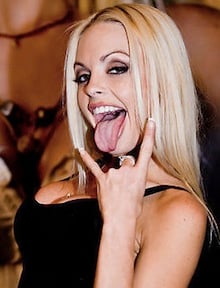 Cindy Taylor, as known as Jesse Jane, was born on July 16, 1980 and is a top porn star of the United States of America. Born on Fort Worth, Texas, Cindy has always showed her beauty and desire to please. She was a bit of a tomboy when she was young, however, soon she became a cheerleader and started showing all of her talents to the world. Her beauty, smile and also sexy body soon started to show and she then decided what she wanted to do. She never planned to be a porn star, however everything happened fats and so naturally that it was indeed meant to be, there is no other logical explanation for that. Her talent, inner beauty and luck certainly had a great effect into her life. She is more than ready to continue to please even the most exigent porn lovers com her talent and beauty.
Life and Porn Career
As soon as she graduated high school she had a few plans in mind: have a nice work, a nice life and a bright future ahead. She was a cheerleader and had extensive dancing classes throughout her life. Although she did not know where all of the pieces were going to fall – and if they were ever going to fall in place – she was still hoping her life would turn out for the best. It was when she saw herself reading one of the articles written by also pornographic star Tera Patrick.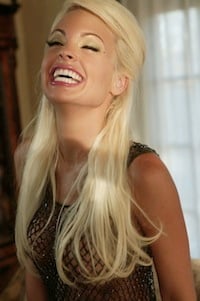 There she read that Tera worked for a porn industry called Digital Playground. Jesse then thought that it would be quite interesting to work as a porn star, and then decided to send an email to the company and see how it would end. Well, it was a huge surprise, however after a few months of her first contact she had already signed a contract. Her very first porn movie was called NO LIMITS. Ever since such movie Jesse has appeared on several different porn movies and videos, specials, as a porn host and much more. She was such a huge boom that o one truly expected. She is also a pornographic model that has appeared on several different covers and articles. She is truly talented and ready to continue impressing the porn world. She is a true gem among the babes.
Curiosities
On march 2011, she released her own brand of tequila called "Diosa". The tequila brand released had several different tastes including apple, almond, café, mango, caramel and other flavours. Although she is the owner of the brand she had to launch the brand com her real life name, after all Digital Playground owns the rights to the "Jesse James" stage name.
Back in 2000 she gave birth to her son.
In 2004 she declared that she went through a surgery to have her womb taken out, after just recovering from cervical cancer.
Back in November 2005 she got married to also porn actor Rick Roberts. They live together in Oklahoma City, in Oklahoma, USA.
She has described herself as someone who is bisexual.
She has already been nominated over 70 times as the best porn star! (74 nominations and 28 awards in total!) Although she has not won all of them she has done an incredible job. Take a look at some of the awards that she has won and understand why this lady here is one of the top porn stars of all era!
Legend in the porn world
This is a true legend in the porn world. She is more than ready to impress. Her beautiful blond locks and her immense talent has already impressed even the most exigent people from the porn industry. She is amazing and ready to impress even the most exigent porn lovers. Are you ready to fall all of the pleasure the this lady can give you? You will certainly want to watch all of her videos.
Date posted: April 3, 2014