TOP 5 Porn Sites to Watch Abuse of Power Porn
How many of us dreamed to be in a position of power and grab all the babes by the pussy? Usually, the power abuse fantasies are about police officers and army superiors, but the abuse of power can come from anyone, especially if they are big men in uniforms. The ladies are crazy for uniform men and they would let them do any nasty things. Check out the best abuse porn sites on the internet in our next top 5. Continue reading →
#5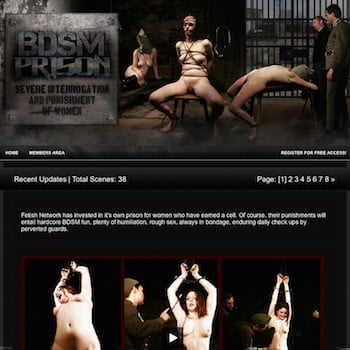 Imprisoned for Punishment
BDSM Prison is the last site of this top and in the collection of this site you will find enhanced interrogation porn. Basically, in these porn movies you will find hot naked ladies being tortured by some army dudes and an army chick. What's interesting is that the masters on this BDSM site are wearing army uniforms that look a lot like the german soldiers . If you have a war and history fetish, this bdsm porn site is one of the very few that can bring you some quality content in that niche.
#4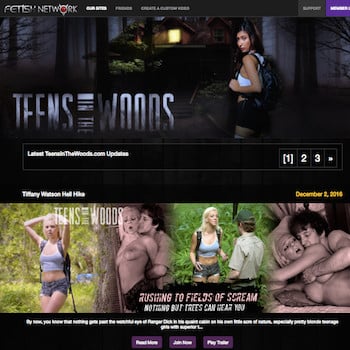 Horror Porn Finally Done Right
Teens In The Woods is the site where you will find more than just abuse of power. The site is all about abuse of teens. This site is filled with movies in which foolish hot teens get lost in the woods and they let themselves lured in the cabin of a crazy ranger. This ranger ties them up and fucks them in the most extreme of ways, putting his huge cock in their asses or deep down their throat. Screams and tears can be enjoyed in every movie of this site.
#3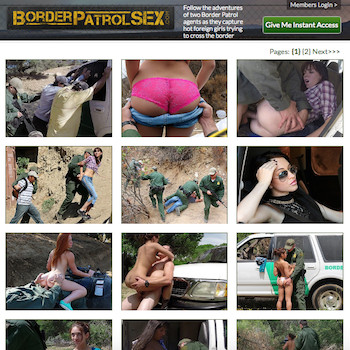 The Adventures of two Border Patrol Agents
Border Patrol Sex is another premium site based on a rare fantasy. In this care, we are talking about sexy chicks banging the border patrol guys in the desert. In most cases we are talking about Latina babes, but not all chicks on this site are Mexican. There are some white girls who just want to enjoy the cock of a big man in uniform with a big gun in his pants.
#2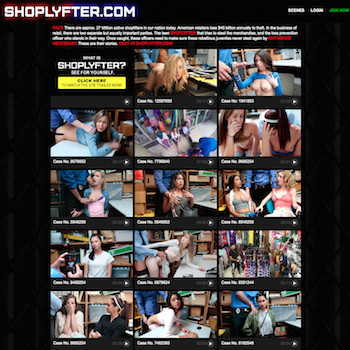 Teen Caught Trying to Steal..
Shoplyfter is a small site that satisfies a rare fantasy. That of catching teens red-handed and blackmailing them into sex. On this premium porn site, the teens are caught trying to steal from shops, and the blackmail comes from the mall cop, who takes them in the back room. They would give everything to walk free and the thing they have to offer is their pussies. The site also features a couple of threesomes, in which BFF teens are going through this together.
#1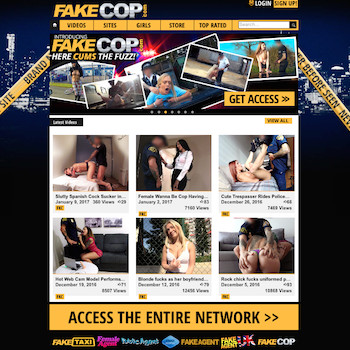 The #1 Porn Site for Watch Abuse of Power Porn
Fake Cop is the most popular uniform site of the moment, because it offers good reality porn featuring horny ladies who are really into getting fucked by a hung man in uniform. This collection is not so much about hardcorness, as it is about cunning officers who are tricking hot babes into sucking their cocks and bending over for them. Fake Cop is part of the Fake Hub network, together with Fake Agent, Female Agent, and of course Fake Taxi.