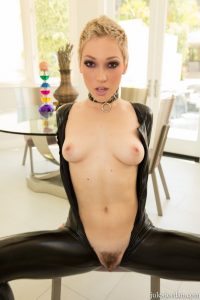 When beauty comes in full package, the result is a woman with a beautiful face, soft skin, nice curves, and good height. That is Lily Labeau, born on January 20, 1991, in Tempe, United States. She is carrying so much beauty with her, and her American height is something to behold. She is one of a kind, in the nine years she has been in the porn industry she has bagged herself an award for best actress in 2013 XBIZ Awards, so she has made herself a name. There is more to that though, so read on to the end and find out more about her.
Lily entered into the world of porn in 2009, so you can bet that she has had some good experience as well as more than a handful of videos and pictures. Though she does not publicly tell us what got her to join the porn industry at the age of 18, it is easy to tell she knew what she was precisely coming to do.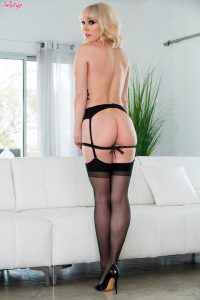 She had already discovered that she had an unending appetite for sex, and it does not stop at that. She was ready to do everything you would deem nasty, provided it would satisfy her sexual desires and her unending lust for dick.
Lily is a sexy babe who does not take her hot body for granted; she knows how to use it and satisfy it too. She can use her mouth to suck dick, give handjobs, then take the huge dick in her pussy and then to the ass. Her passion for sex is uncontrollable, and once she gets into the action, she can go for as long as it takes. The prowess she showcases is incredible and spectacular, and she can take up to three huge cocks in a gang bang scene. She can combine double penetration with a blowjob, and she handles all that heat and still survives.
Date posted: May 8, 2018