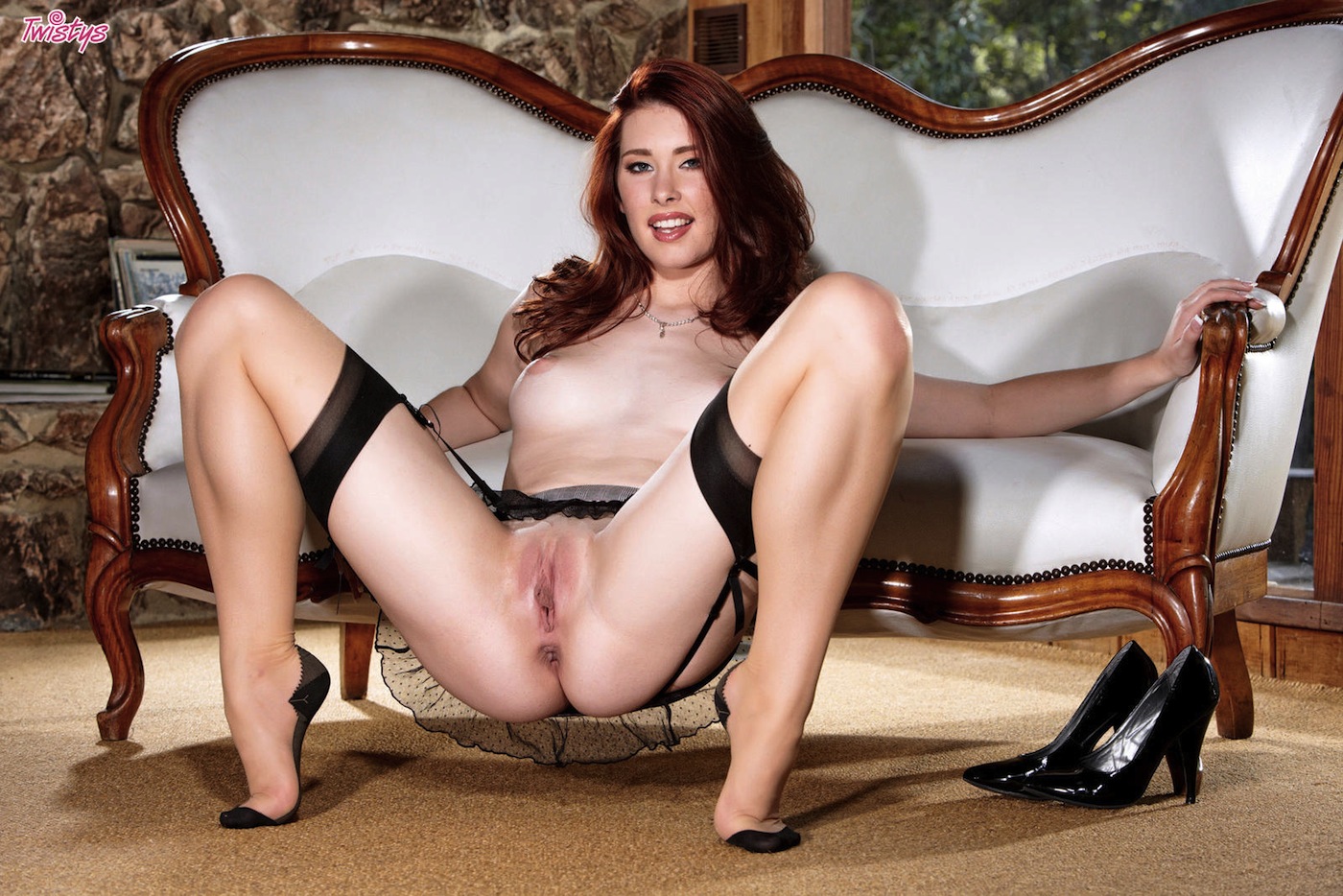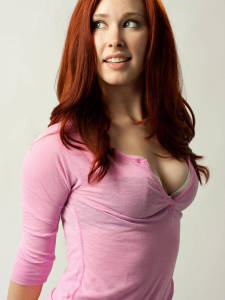 Bright red hair, a dimpled cheeks, and skills in the bedroom like no other, there is a lot to love about Melody Jordan. This sexy slut gives off the
perfect sweet innocent girl next door
feel so no one would expect that she loves to have everyone of her holes filled with hard cock. It helps that the 24 year old Melody was
born in raised in West Virginia
. Who would ever think that sweet little southern girl would know how to make cocks rock hard with just a look? That is exactly what Melody does though in every scene she has been in since
starting her career in 2012.
Three years isn't a lot of time to make a name for yourself in an industry filled with gorgeous women who all know how to make a cock or pussy cover them in cum. Melody has proven that she is more than up to the challenge though bringing a huge amount of enthusiasm with her. She is always ready for a challenge which is why she has starred in everything
from solo masturbations scenes to hardcore BDSM
. In every one of those scenes Melody makes sure to give it her all while her holes get stuffed.Anybody who has watched a scene with Melody Jordan in it will be able to tell you that every smile and moan is genuine. Jordan is the kind of girl who
loves her work and wants everyone to cum
right along with her. She is also a star who loves to interact with her fans anyway that she can and anyway she can. The sexy read headed cum slut reaches out to her fans on
Youtube, Twitter
, and her blog keeping them up to date on her naughty business.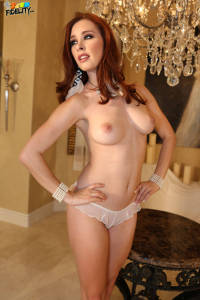 In interviews Melody also likes to show her fans that she isn't just another pretty face who likes a good ass pounding. In fact in interviews she's admitted that before porn she had
never even tried anal!
That makes it even more surprising that Miss Jordan gets wet when checking out girls assholes in a strip club. Melody's admitted that on top of
loving to lick assholes
, like any good anal whore, she gets horny looking at them. Her ideas on what porn needs more of might surprise people even more.As much as Melody loves feeling her holes filled with a meaty cock, or two, she wants tits to stop being ignored. She wants soft silky boobs like her to get proper attention during a scene other than being covered in cum; of course she doesn't mind a good tit cum shower.Wanting to see porn get a little more creative isn't too surprising from a sexy lady like Melody, she isn't just another cock hungry star. Growing up Melody was trained in
ballet, modern dance, violin, and actin
g. All those years of dance might explain why her body turns heads the second she walks into a room. On top of all that her father is a professional photographer so it's no surprise she's comfortable around a camera.
Date posted: March 9, 2015