[vc_row][vc_column width="1/1"][vc_column_text]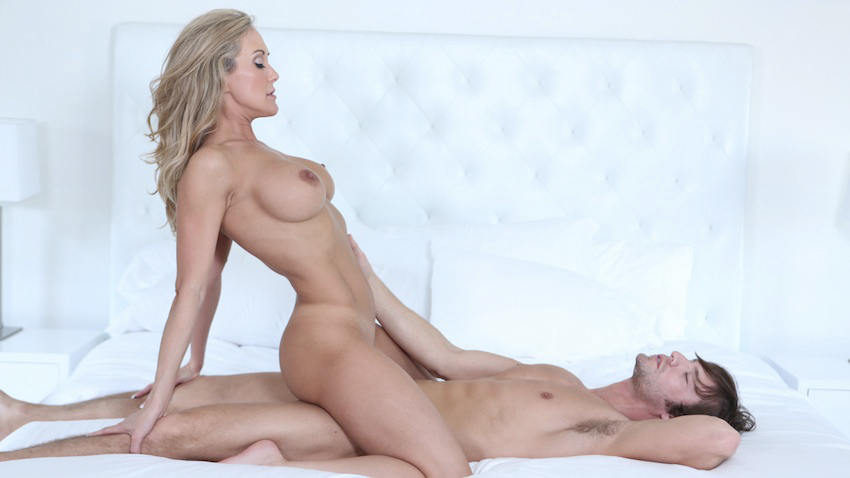 Brandi Love is
the definitive MILF
– and she has always been this way, since she started working in the adult industry when she was already 30 years of age. So, in a way, she is the wife that moved next to your house and you wanted to bang her from the first moment your eyes met.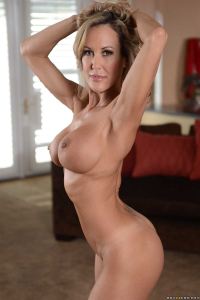 Born on the 29
th
of March 1973, in California, her name is actually
Tracey Lynne Potoski
(which, by all means, could have also worked as a stage name). And, as the pornstar says, she has always been quite the rebel, even if she has a conservative childhood. As she recalls, she played sax even if she was supposed to play the piano and she played soccer even if she was supposed to be a ballerina.And she has had quite a successful life even before becoming an
adult actress
– and all together with her husband, which she met while she was in college. As a matter of fact, it was with him that she started diversifying her sexual life.It can be said that Brandi Love was a latter bloomer, since she had her cherry popped at the age of 17 – as she recall, she even had to drive her boyfriend back home afterwards, since she was the one with a driving licence. However, with her husband, she started swinging and doing all the stuff they saw on the internet.And this is how the idea of going in the
adult business
appeared – even if they needed to have some programming skills for their wine company website, all they knew was how to surf for porn. So when the two webmasters they hired for the job asked them if they were interested, they definitely said yes!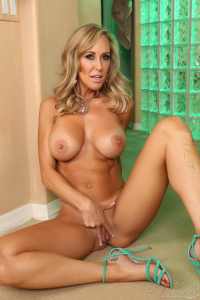 If you find it kinky to be married and a successful pornstar, Brandi Love thinks otherwise, thinks that everything is subjective – she herself said that she hasn't done on camera what she has done in private life. For example, in almost 11 years since she has been in the industry,
she hasn't had a boy/girl/boy scene
, whereas she has been in orgies of 1000 people in her private life.Another point of interest for the fans would be an
anal scene
– but as the actress said, it isn't of interest for her, since pain is not her game.But what is her game? Is she as selfish as all the pornstars are rumoured to be? Not at all – with her
No Rivals Media adult entertainment company
she has offered her support for all the parents involved in one way or another in the adult business, as well as being involved in all sorts of charitable endeavours.For the record, the
naughty MILF
has even held lectures for the sociology students at the East Carolina University, lectures concerning alternative relationships.In the past 2 years,
she has gathered 7 nominations and wins
, including a
MILF/Cougar Performer of the Year. Brazzers, Hustler
and
Wicked
are just a few of the adult studios for which she shot hardcore features – for example, her first full length film was Succubus in 2007, shot for Evil Motion Pictures. But, as she said, the most fun she had was shooting
This Ain't Game of Thrones in 2014
. [/vc_column_text][/vc_column][/vc_row]
Might Interest You:
Date posted: February 7, 2015