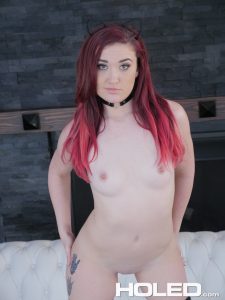 Kat Monroe is a beautiful, gorgeous white model and porn actress, and she hit the scenes last year when she turned 22. Getting into porn was a last minute decision. When she was 18 she had made model mayhem, and she had this agency contact her, who offered her a contract in Los Angeles, so she moved from Florida and set in LA, breaking her relationship with her husband back in Florida. Here in the porn industry, Monroe loves what she does and loves it more.
Monroe's Entry into Porn
Monroe, having gone through a long-term relationship with her boyfriend and that seemed not happy, had to contemplate for about two hours on whether she would join the porn industry or not. But when she signed the contract offered to her by the agency, she never went back to Florida to her boyfriend but settled in Los Angeles, where she decided to have a complete change of her life and everything. She concluded that anyone could have sex and can have it whenever they want to have it. She also saw getting into porn is a new way of making money and more smartly. Anyway, the idea of working from 8 to 5 a day seemed to be eating a lot of her time. In porn, she has freedom as she has a lot of time on her hands.
The White Sexy Monroe with Variety of Sexual Talent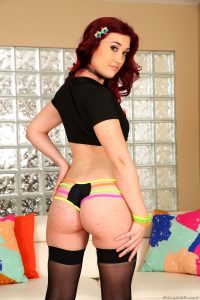 Monroe is a girl that will turn you on in seconds. Her sexy gorgeous body is something that any man wants to stroke. She has been featured in several productions including Slave Mouth, Street Blowjobs, Hardtied, Asylum, Holed, Fucklyfter, jus to mention a few.  She has tried to pull strings in a short period of one year, and the skills she demonstrates is intriguing. Among scenes, she has done you will find solo, boy/girl, blowjob, facial, bondage and softcore among others. She received a nomination at AVN Awards 2018 for Hottest Newcomer.
Monroe's Personal life
Monroe has achieved independence at the age of 23, and though she has lived alone since 17, she always found a significant other and get long-term relationships like a year, one and a half year, and so on. Her greatest feeling is knowing that what she has accomplished is due to her efforts. She does not feel awkward at all, and she is happy she is single and doing porn. She has a strong attachment to animals, and she wishes to run a dog rescue center and an adoption camp in future.
Date posted: January 2, 2018