Beautiful and sexy from the very first moment.
Only using part of her last name as her stage name, Jessica Stoyadinovich is of Serbian and Scottish descent. Her carefree beauty and easiness makes her one of the nicest porn stars of all time. She was born back on June 15, 1986 in Wilmington, North Carolina in the USA. She has been on the porn world for quite a while now and she has everything to continue to impress even the most exigent porn lovers.
Life and Porn Career
She started posing for pictures for a friend, which made her never imagine she would become a porn star. As soon as people saw her pictures were good they helped her get into modelling agencies that did alternative porn work. She saw porn in fetish movies and soon got interested in those. She then decided to give the career a try and soon found herself recording DVDs, recording lesbian movies and signing millionaire contracts. She believes that exploring her sexuality while on camera not only is quite profitable but fun.
Curiosities
Stoya is currently dating her fellow porn star partner James Deen. They both have admitted such fact before the public.
She was home schooled and got her High School Diploma before she was even 16 years old.
She dreamed to be a dancer when she was a child, so her parents put her on dancing classes when she was only 3 years old.
Her father worked with IT and while her mom taught her how to read her father taught her how to surf DOS. That is why she says she has such a huge passion for technology.
She loves art and one of her favorite hobbies is to actually create clothes that she wears during her porn scenes and during erotic conventions.
She loves reading sci fi and fantasy novels. Her favorite writers are Anne McCaffrey and William Gibson.
She loves social networking and she believes it is really important for her career. She currently has profiles on Tumblr, Twitter and MySpace. She also takes part in internet forums.
She dated Marilyn Mason back in 2009, however they broke up quite fast since he had a crazy tour schedule.
She has turned down two offers of getting breast implants for free. Digital Playground offered her that.
Stoya has allergies. She can not handle latex not hormonal birth control pills very well. She has already aborted 3 times (chemically). Even though she has issues with birth control and condoms she believes she is quite lucky avoiding pregnancies.
Awards and Main Movies
Stoya is incredibly beautiful and talented. She has already been featured in several different awards. She has everything to stay in the porn world for years and years still. This incredibly beautiful and enchanting porn star has already been pictured in hundreds of movies e porn parodies. In fact she has been on over 200 movies (being short or long), thousands of sexy pictures and a lot of other things on the media (such as DVD covers, magazines and so on). Here are some of the newest movies that she has been featured on. There are many more to come, just you all wait! After, all, Stoya is completely worth it!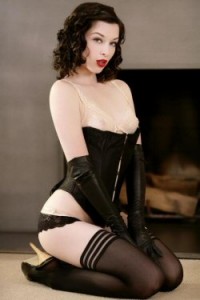 This girl here is simply amazing! She is sexy, deadline talented and more than ready to impress her viewers. She has everything to make all kinds of people fall in love with her. She does lesbian videos, hetero videos and believes that exploring her sexuality while on cam is quite fun and profitable. We should expect this babe to be all over the media! Make sure you check her videos and fall in love with her too!
Date posted: April 15, 2014