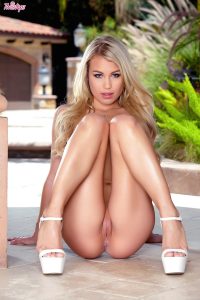 There is nothing that brings out the sexiness in a girl than a little family rivalry because you can bet that the little sister is willing to do anything to one up the elder and this is Kendall. If her name and appearance look vaguely familiar, then make sure that you are not confusing her with her older sister
Kayla Kayden
. If I had to pick one, the little sister would have been my bet and if you do not know why then take a look at Kendall ass in a thong. She worked for a wide variety of people to the guys at naughtyamerica.com and the small dogs at Twistys. The fact that she rarely releases movies is a big reason that you might not have heard of her. One of her first films was in 2014 that was called Super Soak-It-Up by the ladies at whengirlsplay.com. Her latest film was this year named Toeing The Line that was distributed by the people at Brazzers Network. There is no doubt in my mind that we are going to see more of this babe in the future as long as her sister is in the business at least.
Faceful Of Cum Lover
Her content is relatively halved between the two niches of lesbian only and facial content. All of her lesbian content includes the films Sports Spa, Wet and Wild Sex Spa, Sister Swap, Irresistible, Play with My Pussy and Super Soak-It-Up.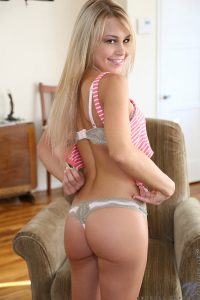 Her facial experience thus far includes Stepdad Seduction, I Have a Wife 21391, Whipped Cream Cocksicle, and My Sister's Hot Friend 22371. You just got to love the way that bisexual woman can easily get off both genders and there is nothing sexier than that.
An Interesting Interview
Now the interview was alright. There are about 28 minutes of conversation in this interview, but the rest of it appears to be a much older guy who is eating and fucking her blindfolded. The fact that they had to blindfold her should tell you the quality of jiggliness in this old man body so cannot recommend that part of it. The interview was able to answer all of the basic questions that I was looking for in happily less than five minutes. Kendall was in the customer service field back before she did porn. One of the first gigs that she had on the internet was doing webcam and girl on girl videos. You can thank Kayla for the fact for making the industry looks fun enough for her sister to try out.
Date posted: May 2, 2017