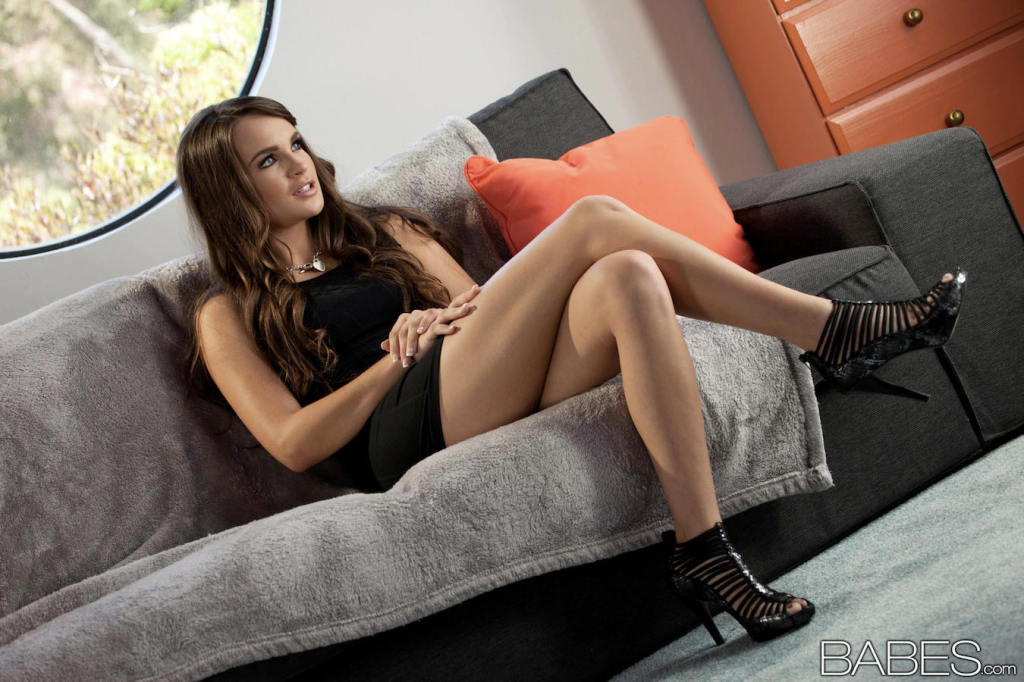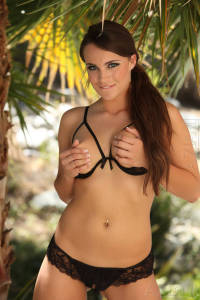 Teal Conrad is a gorgeous newcomer in the business, and she came with a lot of force. She is part of the new wave of chicks who are taking over the industry because of their professionalism and the dedication they have for achieving perfect looking bodies. This babe right here was actually a fitness model before she got into porn, meaning that her body is a true work of art. Starting out in 2012, Teal Conrad has 3 years in the business and her popularity is skyrocketing. That's also because she really knows how to sell herself on social media, keeping in contact with all her fans and sharing moments of her exciting life. But let's take a closer look at the career and personal life of Teal Conrad.
From Fitness Babe to Porn Star
Teal Conrad is only 21 years old and she started shooting porn at the young age of 18. She really didn't bought into all the crazy stories about the adult film industry and decided to try it out on her own. It was just a matter of time till someone recognized her talent and helped her became a trending starlet. One of the most influential persons in her professional career was Asa Akira, who taught her all there is to know about the adult industry and how to manage herself on the market. Also, Asa Akira casted her in one of her productions, Best New Starlets 2014, powered by Elegant Angel, movie in which she played along other newcomers, such as Kennedy Leigh and Presley Heart. But she had other successes before that. At the beginning she started as a solo performer. Her first gig was all about running and masturbation, playing with herself at the end of a naked running session. Half a year after that, she shoot her first boy/girl scene, right on her birthday, and she discovered that everything goes when it comes to porn. She likes shooting both with boys and girls, she likes simple natural positions and she adores when a guy finishes inside of her, no matter if it's in her pussy, ass or deep down her throat. At the moment, she has no major awards, but in August 2012, she was named Twistys Treat of the Month.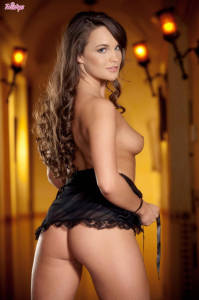 The Real Teal Conrad
This hot babe was born in 1993 in the state of Oregon. Even since she was little, she was attracted to sports and an active life, chasing that perfect looking body. She is tall slender and just perfect for modeling. However, she didn't started out as your regular porn star, in the sense that she did no exotic dance gigs. In fact, her first job was as a Zumba instructor. She confessed that she often fantasies about living the life of a porn starlet, watching a lot of porn as a teenager and following the major ladies in the business on social media. One of her role models in this industry was BiBi Jones, who was actually the reason for which Teal Conrad chose to work with Wicked Pictures for her first movie. In her spare time, she likes to play soccer and tennis, and she is in love with the mountains going to ski trips in the winter and camping in the summer. She is not thinking to quit the industry anytime soon, even if her family are not super-ok with her being a porn star. In fact, she is seriously thinking about shooting a massive gangbang scene, so keep an eye on her. As for her sexual preferences behind the camera, Teal is a convinced bi, being into all natural girls and any type of guys that can properly lick a pussy.Watching Teal's big tits shaking as her holes are getting pounded is something no one miss the chance to see. Teal certainly doesn't want anyone to miss a chance to watch her dirty antics, especially not her classmates or dirty professors. She loves it when people recognize her from videos because she knows anybody who has seen her on camera got off to her instead of being left with balls as blue as her eyes.
TEAL CONRAD OFFICIAL WEBSITE >>
Date posted: March 13, 2015