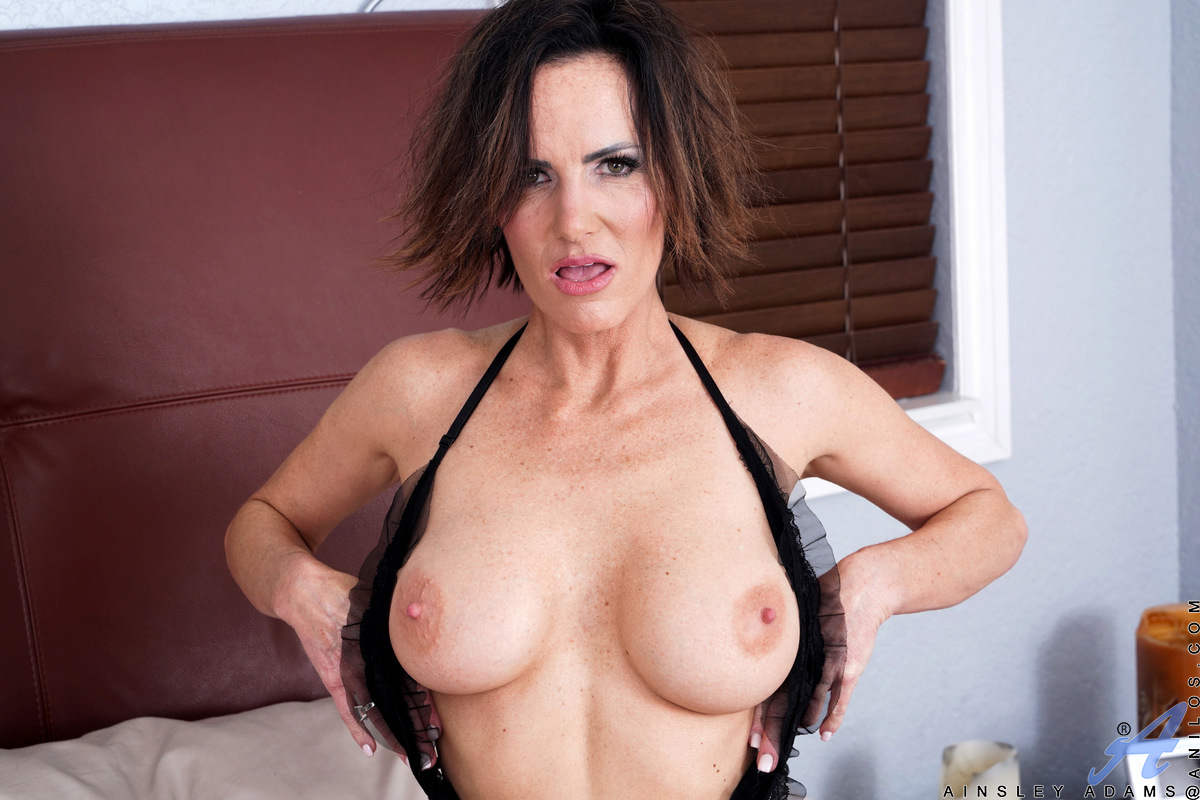 Name

Ainsley Adams

Born

January 1972 in United States

Nbr. of Movies

20+

Height

5 ft 5 in (166 cm)

Weight

114 lbs (52 kg)

Measurements

34C-24-34
Last Month 12.6
Rating Av. 49.1
Total of Votes 31
A Prophecy Comes True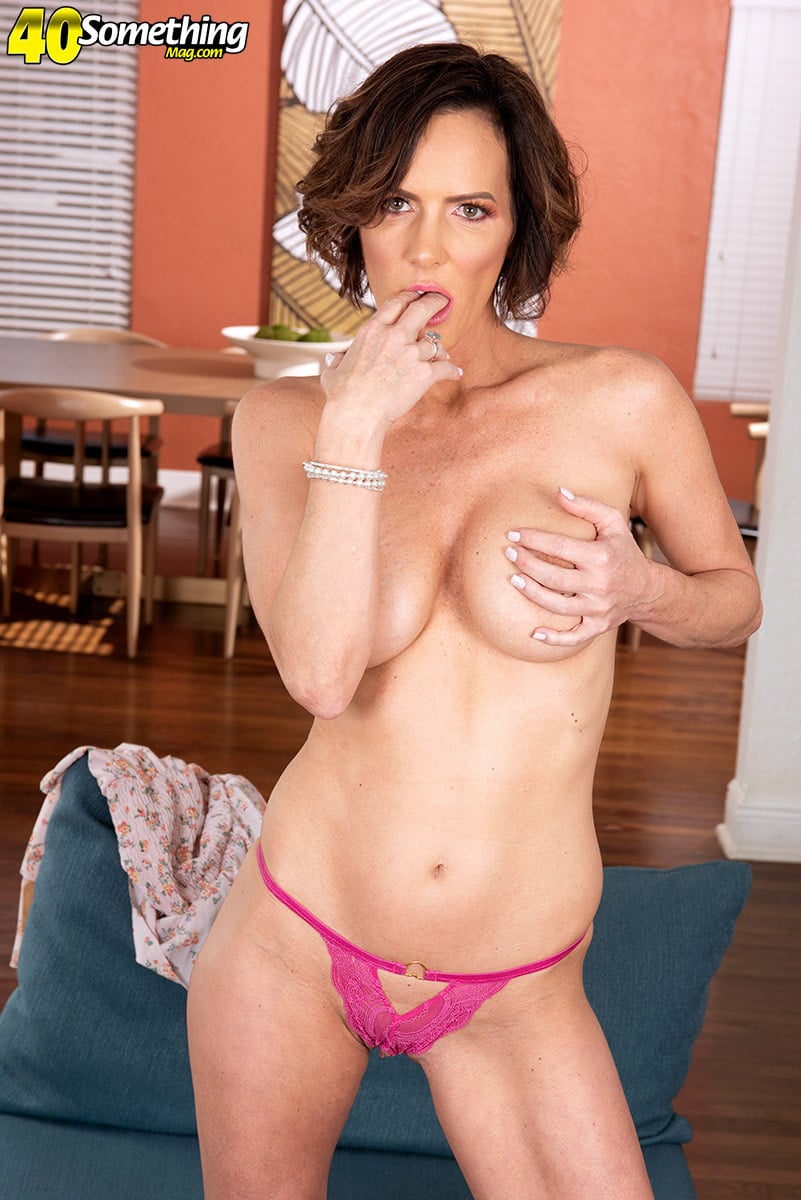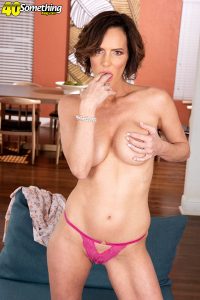 Hailing from the Deep South, or as she would put it, the Central Deep South, is Ainsley Adams. This new American MILF, with a strange name, comes out as a sort of prophecy. Of course, given her appearance, it's a magnificent prophecy. It all goes back to high school. Ainsley had a guy friend during that period who used to tease her about her non-existent sex life. And in those teases, he often repeated how Ainsley will one day become an adult actress. So, here she is, in her 50s, after a teaching career, 22 years of marriage, and a couple of kids, threatening the existing MILF order.
A MILF's Path
Ainsley made her debut in the adult film industry at the mature age of 49, on June 6, 2021, alongside the famous MILF hunter J. Jay (HotMILFsFuck 1019: Ainsley Adams (2021)). The scene was produced, unsurprisingly, by Hot Milfs Fuck. The new MILF was so nervous that she changed clothes three times. The signs of it were even present when the interview began in the studio. Despite the tension and her lack of experience—she has only been with eight guys—Ainsley delivered an outstanding performance, and the scene became a great launch pad for her career.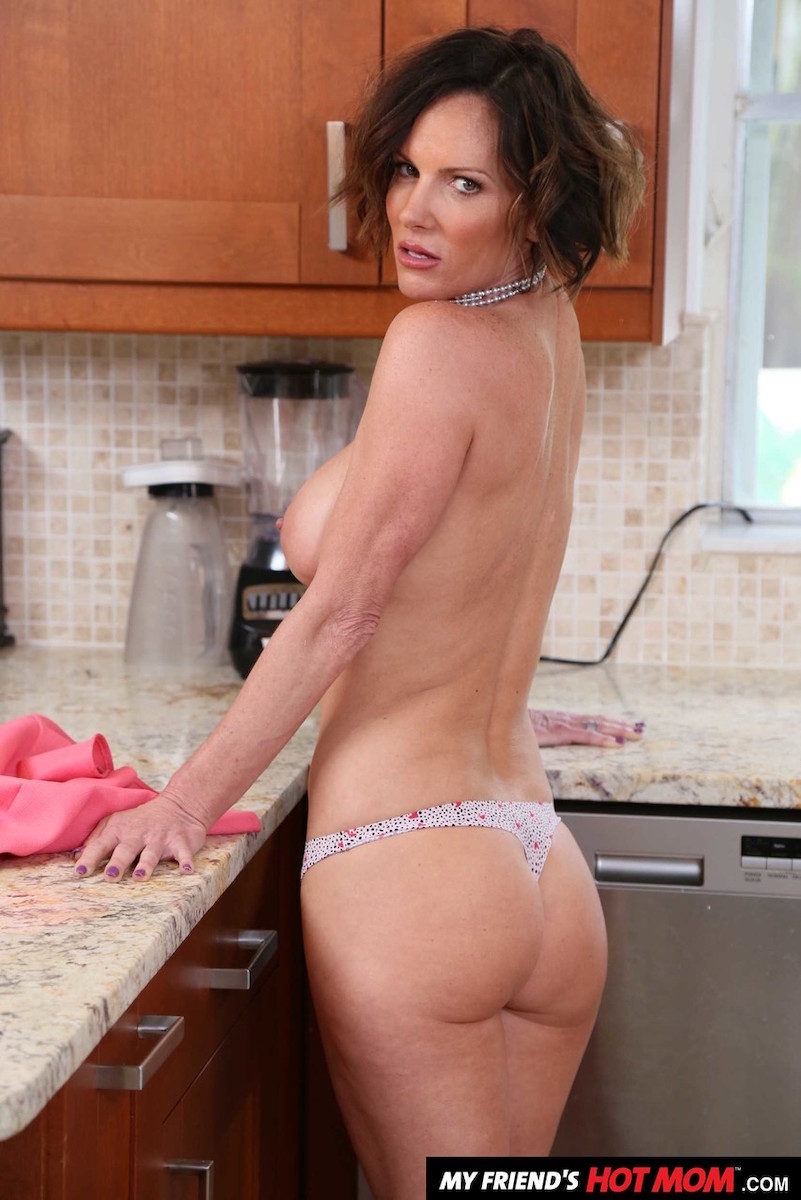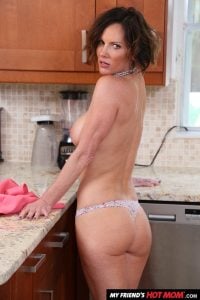 Since then, she will have added more than 20 scenes to her portfolio by December 2022, showcasing all her MILF knowledge and talent to the audience. Although Ainsley is stepping into her fifties, her natural beauty and physique seem untouched by the power of time. This must have caught the attention of many producers and viewers alike. Despite this, her age may prevent her from receiving the recognition she deserves in the field. Outside the MILF category, youth is prioritized more than maturity and experience. Nevertheless, Ainsley has worked with notable studios such as Naughty America, The Score Group, Mylf, and Tag Pass. She has also partnered with some famous adult actors, including Jay Romero (Strict and Dicked (II) (2021)), Nicky Rebel (Super-hot MILF Feets Neighborhood Meat (2021)), Tyler Steel (My Friend's Hot Mom 26491 (2021)), and Berry McKockiner (Chad Got Busted (2021)). With the help of these young studs, this older counterpart showed that maturity and experience can be just as alluring as youth and vitality. Still, her creme de la creme was the original take, along with J. Jay. Doing incredible prework in the car and releasing herself from the tight grip of a black dress to reveal a body that defies time. Ainsley simply wooed many when she only needed to woo a few. Despite the challenges she faces due to her age, Ainsley continues to explore her boundaries and will hopefully explore them as far as they go.
Shaking All The Time
The new MILF loves hitting the gym, releasing all the negative energy and stress. It is no wonder how she gained such a body, which many of her younger counterparts can only dream of. Ainsley, on the other hand, does not like to shake her body solely through exercise. Some love is kept for her favorite toy, her vibrator.
Ainsley Adams – Similar Girls