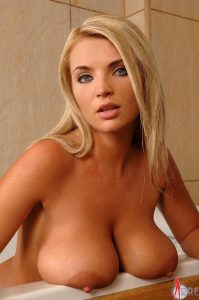 Ines Cudna was born born January 25, 1984 in Zielona Gora, Poland. She had a brief career in the early 00s and is remembered as a talented and natural beauty with big breasts. In 2003 Ines was discovered by Bettie Ballhaus from Germany. She is one of the porn stars of the popular site Polish Busty, alongside other models with big natural big breasts such as Ewa Sonnet, Bea Flora, Casandra, Anna Jotta and Aneta Buena.Ines had a brief career that lasted three years (2003-2006) and during this time she managed to show all her luxurious curves and her big natural breasts (42F) that made her extremely popular in Germany, and with time all over the world. She had a devoted army of fans who love naturally busty women. Ines posed nude for numerous websites, and of course the attention was always focused on her enormous breasts.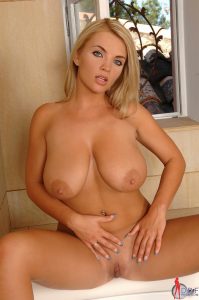 Ines has modeled with her friends from Busty Poland, performed in softcore lesbian movies with the Welsh big-boob model Lorna Morgan and also took part in a hardcore lesbian movie with Linsey Dawn McKenzie from her video
Maximum Insertion
. Ines' mother, has appeared nude with her in a video (her mother too has naturally large breasts).In November 2006 Ines started her own website, inescudna.pl and the following year she appeared in the Polish CKM magazine. Ines is also a model for the Polish underwear manufacturer Krisline. Ines has retired very long time ago and does not use any social networks; there is very little info about Ines' live. She has a pierced navel and tongue and no tattoos. Her fans can be in touch with her work and her life via her official website inescudna.com.
Date posted: March 10, 2017