Life Before Porn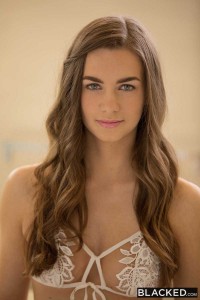 Tali was born on April 3 1994 in Michigan. When she was in school she was not the most popular kid; other students didn't like her and were jealous of her looks and of her intelligence. Now that she is in porn, the same people appreciate her and like her. Even though she was a smart kid, she was not disciplined and was skipping classes and was not doing her homework. She was a real dorky kid who wore glasses and who had just a few friends.
Porn Career
Before her official porn debut, she worked as a webcam model and after a while she got recruited. As a webcam model she was doing only solo performances and she admits that webcaming was a thing she did solely for money. With time she realized that she truly enjoyed being watched while nude. Tali has been active for two years now and had filmed more than 30 scenes and has been in at least three films.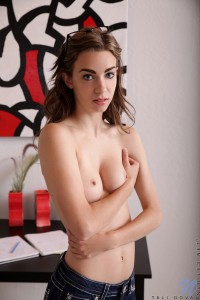 Entering the porn world she realized that it was much more relaxed than she thought it would be and that talents are treated with respect. Of course there was a bit of stress during filming but in general Tali is content with the professionalism of the people she collaborates with. She loves working in the industry because people are not sexual predators and are simply doing their job. She has been casted in several different genres such as teen, POV, hardcore, striptease, interracial, lesbian and so on.
Personal Life
Tali loves gets turned on by biting and kissing, just as well by nipple biting and kissing. She loves having her lips and tongued sucked. She is in a long term relationship and porn helped her learn a few things that now her boyfriend loves getting from her. Her friends describe her as a dork and she loves acting like an idiot around them. She is also a real geek who loves playing video games. Even her name is a combination of two different video games: Tali is a character in Mass Effect and Dova means "dragon" in the dragon language in Skyrim.When she doesn't work, she loves to crochet and is really good at it. She even used to sell her crochet work. Before she ended up in porn, she used to make dolls, hats, scarves, sweaters, stuffed animals etc. Tali has a talent for writing and in high school she wanted to be an author. She doesn't exclude the possibility of enrolling to college so she can get a degree in creative writing. For now, she just goes with the flow and enjoys her work beyond words can describe.
Date posted: December 9, 2016