→
TOP 10 Taboo-Family Porn Scenes 2018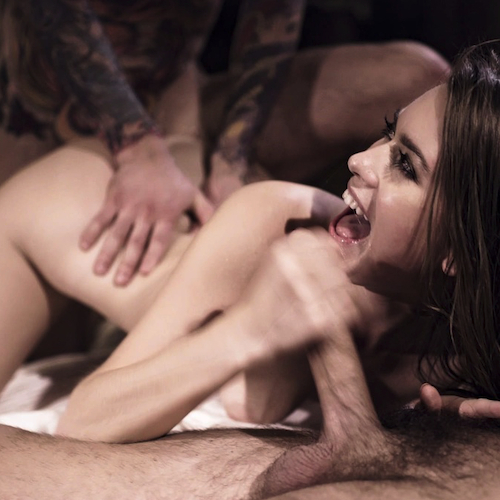 What Happened To My Sister ?
---
RELEASE DATE: November 08, 2018
We start our top with a really messed up story of lust and sluttiness. When a guy who has travelling the country, played by Small Hands, returns home, he walks in on his actual dad fucking his stepsister. He was outraged about it and demanded a stop to the madness. But his dad pointed out that Jill Kassidy, who plays the daughter, it's not actually his daughter, and neither is the sister of the young boy. What the young boy didn't knew is the fact that his step sis is a total slut and she's also really seductive. Just a bit of time had to pass until he was in bed with his sister, time when the father walked in on them. And yes, it turned into a dad and son threesome with a sister/daughter receiving the dicks and cum like a horny slut.