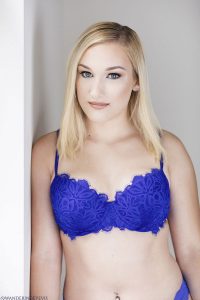 Daisy Lynne was born in Yuma, Arizona but moved to St. Louis when she was eight years. She grew up with her dad pretty much, but they had a normal life. She was a bright student in school and never liked dramas. Daisy, in her efforts to run away from petty dramas, decided to go to Florida and do something with her life. She is a very engaging teen and has had quite a sexual past, and hopefully, she will have a good future in the porn industry as well.
Sexual Intentions and Porn Interest
In her junior year of high school, Daisy developed a big chest and guys at school just thought that she was a whore because she used her boobs, her ass, and her beautiful body to use men. Losing her virginity at the age of 15, she refers to herself as a nymphomaniac, since she uses men instead of being used by them. She used to fuck guys, and they would call her a whore because she had bigger numbers than most girls. She had to take advantage of her nice body, show it off and do something. The more people thought she was a whore; the more she was doing better.
Daisy Has Fucked More Guys Than You Could Think Of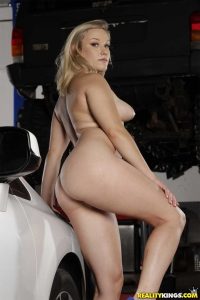 Without the male porn actors, Daisy has fucked 102 men in total, and she is proud of it! She has only had 2 or 3 boyfriends, the rest have either been one night stands or friends with benefits. Daisy can get naughty, and she admits that she loves enjoying a good fuck. She has shot scenes with Sneaky Sex, Daddy's Sweetheart, Bang Bus, Lot Booty, and Bang Bros. whatever you have ever wished a girl to do to you; Daisy can do just that and much better. She has featured in hardcore scenes, threesome, lesbian sex, softcore, blowjob, and she is down to much more shortly. Daisy is submissive, and she likes it when she is pinned down, tied up or blindfolded then let to do what she wants to do. She adds that she has been with some buff people that workout and threw her around, and she likes the way they use her like a doll.
Daisy's Personal Life
Daisy is a very sexual girl and her interests in porn do not vary a lot from that outside porn. Off-camera, she looks for a guy who is tall and muscular, the kind that hit the gym turn her on so much. She looks for the men who look like they can overpower her, that way she readily accepts to be used by them. Daisy's hobbies include hitting the gym, going to the beach especially the nude beach, and she also loves eating! Her favorite food is either coconut shrimp or steamed broccoli, her favorite music is rap, favorite movies are The Notebook and Greatsby, and her favorite TV shows are Switched At Birth and Office and Friends.
Date posted: December 27, 2017