Life Before Porn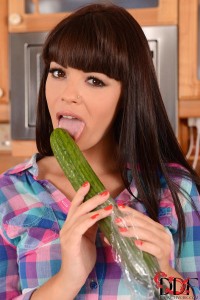 Ava Dalush was born on June 23, 1989 in Mansfield, England. She is of Mexican and Scottish descent. She grew up in Nottingham, which she thinks was a cool place because Robin Hood was from there too.  Ava was a mischievous kid who liked to prank people and see their reactions. She has stated that her parents were not good people; her father was absent and her mother was immature. As a student she was doing fine and was the class clown. For Ava her school years were the best years of her life.When she was fourteen years old she lost her virginity just for the sake of it and hated every moment of the intercourse. She didn't like it and didn't have sex until she was twenty-three years old, when she had her first threesome. Ava felt comfortable and safe to have sex after such long time and that was the actual time she started enjoying sex.
Porn Career
Before she completely got devoted to her career, she worked as a webcam girl. A company contacted her and offered her a job. At the same time, English Playboy contacted her and she decided to go with the photography first because she never had done a photo shoot before. Alexa started her career in 2012 (when she was twenty-three years old).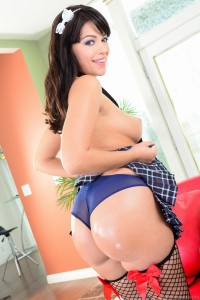 The company that contacted her was Studio 66 and they scheduled an interview with her in London. The interview went well so she decided to continue working with the company. This is when Ava met Samantha Bentley and other porn directors from Harmony. Her photo shoot went just fine and after the date with the photographer she and Samantha hooked up in front of everybody. This intrigued the directors who asked her whether she wanted to be in porn, but Ava declined the offer. They were determined to get her nude in front of the cameras, but she kept declining. In the end she showed up and did her first porn scene. It was so very natural for her so she decided to continue with that. Only two weeks later, she was shooting a film directed by Gazzman. She never felt nervous while shooting; she did a girl/girl. She often films hardcore, masturbation, striptease, group sex and interracial. Ava was Penthouse Pet of the Month for March 2015 and DanniGirl of the Month for January 2016. In 2015 she won her first XBIZ Award for the category Best Scene - Vignette Release.
Personal Life
Ava is helping out with a charity for sex workers in Africa. Her body is completely natural of surgeries and she has a few tattoos on her body: Mexican and British flags across top of her back; Moroccan writing on her right forearm and heart on her outer right calf. Her left nostril is pierced. Before she started her porn career, she was attending filmmaking school and she hopes she will finish her studies some day.
Date posted: December 18, 2016