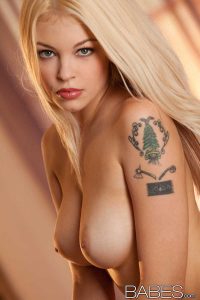 The only thing better than a cosplayer is one that is German and as sexy as Bree Daniels is. Even though she does not stay with one distributor long, it is unlikely that you have not heard of her. She gains her popularity from such sites as Evil Angel, FM Concepts, and Girlfriends Films. Her first film, Good Help Is Hard To Fuck that came out 2010 was by the lesbian loving company danni.com. This year she has been more focused on web scenes as seen with her most recent Return Of The Bolster that was made by fantasymassage.com. Do I think we will see more of her this year? Duh! Not to sound rude but she has come out with six different films in this year alone. She has been on fire for the last two years and shows no sign of showing down now!
Three Things Done Well
Well, there are three niches that make a majority of her content: masturbation only content, nonsexual, and lesbian only content. If you want to see her rubbing that lovely pink clit of hers then you will die for: Glamour Solos 4, Fantasy One HD 14, Bree Daniels J/O Encouragement, All Natural: Glamour Solos 2, Fantasy Girls: Glamour Solos, Glamour Solos 1, and Big Boobs Parade: Naked and Horny.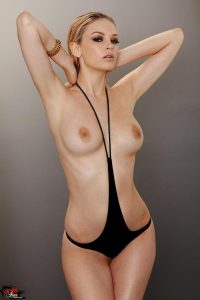 I am going, to be honest, only you can decide if you like such nonsexual content as Belle's Big Score, Bad Boys Bound And Punished, Customed Damsels Beg to Be Freed, Randy's Bondage Surprise, Take Their Clothes and Tie Them Up, Execs Snared in Rope and Silenced with Tape, and Big Trouble for Costumed Beauties. Now, the bulk of her work, is where you can that pink hair hers bobbing away between some lucky ladies legs as seen with: Faces of Alice 5, My Stepsister's Secret, Twenty: the Best Lesbian Sex 2, Mother-Daughter Exchange Club 44, Mother-Daughter Exchange Club 44, Mother Lovers Society 15, My Evil Stepmom Fucked My Ass 2, and Angela Loves Women 1.
A... Great Video Interview?
So finally Rated X Life finally created a video interview that I love! One is because you can hear what this actress has to say and you cannot listen to a word from the useless interviewer! It is a short and sweet three minutes videos that tell you a lot about Bree. For example, she loves the influence that she has now that she in the industry and not in a malicious. She just loves the idea that she can now just makes any of her fans day by simply talking. Bree has an incredible voice, and the quality is top notch. See for yourself, but the only flaw is that they never asked how she got into the industry. This is just a small gripe I have for most interviews so still check it out.
Date posted: July 29, 2017