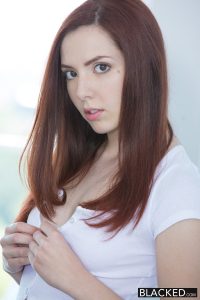 Sexy is just not a word that could begin to describe Ember Stone with how she is in the sheets, and incredible begins to get closer to home. You might have heard of her if you are a fan of the content that is made by FM Concepts and AMK Empire. One of her first movies was Amateur POV Auditions 14 in the year 2014 that was spread on the internet by Jules Jordan Video. Last year she came out with her most recent movie, Petite Ballerina Spinner, was spread around by the tasteful guys at nubiles.net. It was an excellent little video where you can see her squirt as well as take a huge hot load to the face. Do I think there will be more videos of this actress this year? Definitely yes as the only bad year that she has on record was when she just entered the scene. I am positive that there is something she is working on right now.
Watch Me Get Off Or Nothing Else
There are two niches that Ember stone does well which are nonsexual content and masturbation only material. Now rather or not you are a fan of her nonsexual content depends on how you like the following titles: Piggy Is Here To Play Today 1, Piggy Is Here To Play Today 2, Costumed For Bondage, Naked Nice Girls Rope Bound And Tape Gagged, Rope Bondage For Pretty Girls, Ruthless Restraint for Hapless Heroines, Shay And Ashley's Bondage Battle, and You Can't Escape These Ropes. Now for clips of her rubbing her tight teen pussy then you will enjoy Toy Orgasm, Fantasy Solos 16, Furry Delight 3, and Here Cums The Bush 2.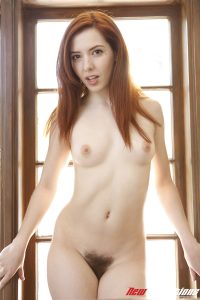 She has microscopic experience with taking loads to the face but she still look better covered in cum in titles as Amateur POV Auditions 14, Cum Swallowing Auditions 12, Petite Ballerina Spinner, and Dark Meat 8. The rest of her content features such unknown titles as Hair Down There 6, So Stinking Cute, Huge BDSM Swingers Orgy, Big and Small, Nerdy Teen Loves Older Black Men, Mattress Soakers: True Squirting Story, and My Daughter The Cam Queen.
ADT, Good Job Boys!
Sadly there is tiny information that I could find on anyone interviewing her so companies you might want to hop on this! Thankfully the kids at Adult DVD Talk are here to save the day as always when I am out of content. One of the biggest pieces of information that I found here is that this year she is planning on coming out with something for PornFidelity. It might have already been out for a month, but everyone knows how long it takes IAFD to update. It seems like there is a lot of content this year that she has been working on but how much information do you expect the fans to have?
Check this place
out for a lot of great pictures if you do not mind that old forum feel this site has.
Date posted: July 31, 2017