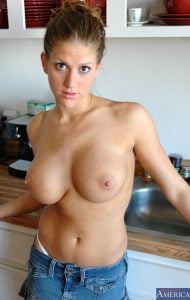 Eve Laurence has led one of the most exciting careers from the moment that she started to the time that she had to leave. One importunate fact to bring up is that she has made a porno of her own, I Survived A Rodney Blast 3, which is risky and intriguing since being an actor and director are two different jobs entirely but Eve did it with grace within a year of her joining the industry! It was even able to get nominated at the same time! When she was an actress in her early career, she went by the name of Evi in films such as Virgin Surgeon 2, Young as They Cum #15, and Yank My Crank 2. It was not until Hot Blooded that she went by her real name. After that, her using any name outside of her own became a rarity, but notice that not once did she ever go by the name, Eve Lawrence, which we will go into detail later. Her last movie was the only one that she released in 2013 called Panty Pops 7.
Busted In the Industry
Eve Laurence has done a lot over the years so to trying to say she fills a certain niche is difficult. It seems that her niche switched year round as you could say that she was filling the big tits niche with her movies in 2005 such as Big Tits Whores, Big Titty White Girls, Big Titty Woman 3, Boob-O-Rama, Traffic Stopping Tits, and Phat Ass Tits.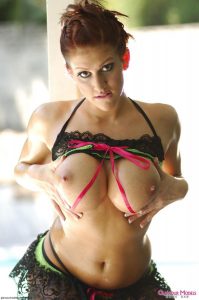 The only other movies that she did in 2005, outside of deepthroating flicks, were fetish movies such as Gag Factor 18, Bottle Fed Babes, Anal Frosting, Dripping Wet Teens and Cum Envy. Evi career followed this pattern most of her career with her main niche switching between the three niches such as Big Asses, Big Tits, and Bondage. If there is any pornstar who was the Queen of these niches, in her time, then that crown proudly belong to Eve.
Laurence not Lawrence
Now back to our interesting fact discussed earlier. This actress name is Eve Laurence, and any instance of Eve Lawrence is incorrect. It was a mistake that took a big hit on her career with companies using the name Eve Lawrence as a misspelling that many people assume were another alternate name Eve has created. This name has only appeared on videos that were stealing her image. Eve took the companies to court with the famous, Eve Laurence Legal Fund, which was a donation fund that went towards her legal defense. This lead to many sites being closed down, but the fact that it is one of her alternate names now will never change. An interesting fact is that after she had left the world of porn on April 23, 2015, she had her implants removed.
Date posted: March 13, 2017