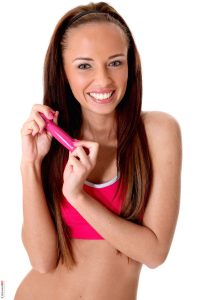 Gina Devine does something that is an uncommon sight in the world of porn. She fills a racial niche that is outside of being Asian or Latina. Out of the 21 movies that Mrs. Devine has acted in there was five movies that directly took advantage of her Czech race with such titles as Drunk Sex Orgy: Der CFNM Kostümball, Jeunes Cavalières, Drunk Sex Orgy - Disco Ding Dong - Lecker Schlitzchen striegeln, and Girl Affairs: Lipstick L'Amour. There is a surprising amount of fetish videos that she has done with such videos as Dinner for Three, Revenge Cuckold 2, Fabulous Fist, Pissing in Action: Natural Born Pissers 42, and MassageRooms Special Edition: Tracy. The latest movie that she acted in was called Forever Young where she was under her alternative name and created in 2015. You can still see her in clips on her Twitter page.
The Youngster With No Limits
If you are looking to find videos that feel as if they were made by a Czech amateur then Gina in the perfect choice for this role. It also appears that you can count on her for watersports and fisting as well. She does not shy from girl on girl action as seen in her first ever video, Swingers Orgies 4, and such as titles as Lesbian Oil Orgy 2, Dinner for Three, and Drunk Sex Orgy: Der CFNM Kostümball that were all made in 2012.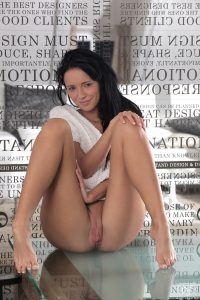 What we need is to see someone get her in for some more of her incredible group scenes as well as she seems just so relax switching teams. There is nothing hotter than a bisexual chick.
A Surprisingly Hidden Gem
It seems that there is not enough information out there about her despite the incredible videos and movies that she has been in. One of the most recent ones that can be found, 2015, and it feels more like a joke than anything. After extensive research through the porn interviews discovered that she simply does not like to talk about anything other than putting things inside of her. I would love to see someone like her develop a personality for the unique niche that she fills or at the least get a proper interview!
Date posted: March 14, 2017