Wrong Path, Right Choice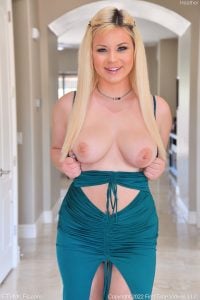 Life ain't much if you don't mess it up a bit. Heather's example is such, except she might have taken it too far. Born on September 9, 2000, somewhere in Central California, Heather was a good child, full of potential. She had straight As and was president of her class. She was a sportsman, a kid with many talents, and who knows what was ahead of her. As she says: the keyword is "was." Anxiety, some bullying by her classmates, and a gift for making the wrong choices took her away from the "right" path. It went with finishing an online high school, then going for a bikini barista and some stripping. Then to the final stop in the dirty alleyway, to the greatest thrill. And now, who from the audience would say ending up in the valley is the wrong one?
Sugar For The Industry
The path began with a side turn, but the grand entrance happened with a debut on November 10, 2021, for Net Video Girls (NetVideoGirls 2165: Heather (2021)). Alongside her was Tyler D., a man who has previously experienced stray girls. He made sure they never felt as though they had made a mistake or were on the wrong track. Heather—same case. After first breaking through the shell of nervousness and pressure, this little Nelly popped up and performed as needed. With a decent performance and a thick look, the career had begun. Slowly but steadily, Heather had made more than 20 movies by January 2023. A little less than expected, but not everyone can be Adriana Chechik.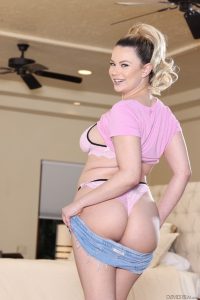 Some of the contracts she has signed were for Reality Kings, Brazzers, Team Skeet, Digital Sin, and others. In this slow-moving career, Heather had the honor of collaborating with actors such as Apollo Banks (This Dick Really Suits You (2022)), Ramon Nomar (My Curvy Hotwife 2 (2022)), and Will Pounder (First to Cum Loses (2023)). Compared to some skyrocketing starts, Heather's was mild, but not all diamonds shine at the start. With hard work and dedication, the talent that lurks inside will pop off and refine her career. The argument for that hidden talent is a scene with Kenzie Love and Anthony Pierce (Love and Honey (2022)). Two alluring girls dressed in crop tops of barely adequate sizing open it with their wishes to engage in the upcoming threesome. The hotter it gets, the homier this cozy apartment becomes.
Sweat As Honey
When someone has a record of being a bikini barista, a stripper, or a pornstar, it mostly comes to mind that they are off the charts outside of work too. Parties, nights out, doing some wild stuff. Well, Heather's remedy for free time appears to be cats. No, not pussies, regular cats. She fosters them and takes care of them until they get adopted. Truly, she is as sweet as honey.
Date posted: August 22, 2023