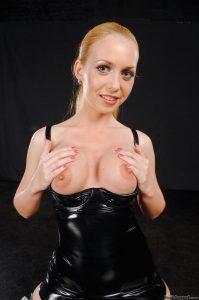 There is one glaring thing that needs a discussion about Isabella right off the bat. There might be a significant amount of missed content since she goes by so many names so due to this, let us say that she has produced 60+ films in her career time. As with many pornstars the very first film they produce, Fuck My Ass Then My Hairy Pussy 2 (2009), has an odd way of foretelling what they will be doing with their adult career. Fuck My Ass Then My Hairy Pussy 2 was the only movie that she released in 2009. A number of movies she were did not kick off until 2011. She only was in two films in 2010 called Winking 101 in Russia 4 and Anal Buffet 5. Isabella, for unknown reasons, has two archived content called You Get Me Off! Rocco Siffredi's POV Cumshots and The Twenty: Best of Extreme Penetrations that cannot be found on the internet anyways. The last project she did was three episodes in Public Disgrace called 3 Dicks, 2 Lesbians and 1 Anal Fisting, Isabella Clark Is Double Penetrated in Public and Fisted in the Ass!, and Isabella Clark's Asshole Gets Publicly Fisted. Sadly these episodes were the last thing that she did in the year 2016 under one of her alternatives names.
Queen of the Gapes
Isabella fills the anal/Russian/fetish niche well in her time in the industry. She has produced sixteen, two, and three movies (not counting Public Disgrace) in the previously mentioned niches respectively. Here is just a taste of some of her most graphic anal videos with such titles as Gape Lovers 6, Queen of Gapes, Rocco's X-Treme Gapes 2, The Three Gapeteers, and Everything Butt in the cleverly named episode Isabella Clark: Russian Queen of Anal.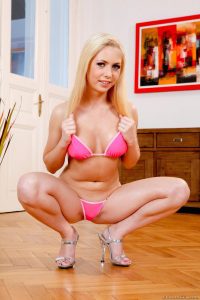 The two odd Russian only films that she produced was called Meinen Arsch gibt es nur für Geld! and Ivana Sugar: The Russian Porn Star. You can also see her dip her toes in the dark end of the porn spectrum called Prostitution, Miss Fisher's Murder Mysteries, and in an episode of Hardcore Gangbang called Isabella Clark Gets Gangbanged! Double Anal, Creampies, Gaping Asshole!
An Unknown Quantity But Known Quality
Isabella is good at what she does, and she knows that she is the only Russian Anal Lover on the block in the world of porn, but what would she love to do with her time outside of sex? She would like to become a Doctor since she grew up in an environment where the importance of health was stressed. Her mother and father were both professions in the field. Sadly there were no other questions that were asked about her off-camera personality. An interesting fact about her on-camera personality is the fact that she has never shot in the USA. It should be noted that her most recent interview was in 2012 so there a chance she got to accomplish that goal. It should be pointed out that she loves the extreme life of the types of pornos that she shoot and it is also hinted that she loves base jumping and racing. Adrenaline junkies make the best anal lovers.
Date posted: March 16, 2017