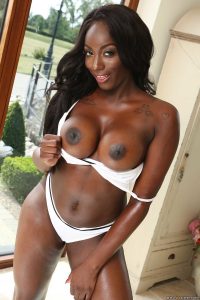 Jai James was born on January 5, 1994 in Essex, England. The small town life couldn't offer much to her but gave her ambition to change her life for the better. She used the first chance she could and moved to London where she lives today. She always cared about her health and spirit so she spent years doing athletics and running, which made her body look awesome. Before she entered the porn world, she made a career as a striper. Because of her temperament and desire to have fun over the limits, she got fired in a few clubs.
Run Baby Run
Jai is another British newcomer that started her career in 2017. Even if she is only for short in the adult business, she already made a huge fan base all over the globe. Her athletic body couldn't go unnoticed by the eyes of large media houses, such as: Brazzers, Digital Playground, Fake Hub, Sexy Hub etc. Jai has that special ability to seduce anyone, which may only come in hand in her career choice. Her tit job only added more oil to her fire and this girl now looks even fiercer than on the beginning of her career.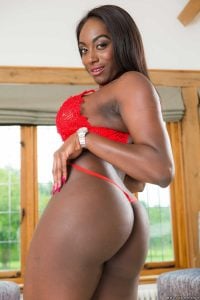 She acts mostly in lesbo and hardcore categories. We'll mention only some of the names she already worked with: Aletta Ocean, Ava Austen, Valentina Ricci,
Danny D, Ian Tate, Luke Hardy, Steve Q etc. It looks like Jai started a long race with her porn career and she is intending to win. We're totally on her side.
Marathon Girl
Twitter is the only social network that Jai uses for now but she tweets daily. She already has over lots of followers and, judging by her tweets, seems like super-fun person. One of the facts she is super-proud of (and she should be!) is that she finished the famous London marathon! Bravo, Jai!
Date posted: February 12, 2019