Life before porn
Jessica was born on December 8, 1989 in Detroit, Michigan. Prior her career in the adult entertainment industry Jessica attended the University of Michigan and graduated with a Bachelor's degree in English and Psychology.
Porn career
In 2004 Jessica was discovered by Playboy TV on Facebook and ever since her career went smooth. Even though she has been active for three years now, Jessica did not have shot too many scenes and in her resume there is mostly work in genres such as softcore and striptease.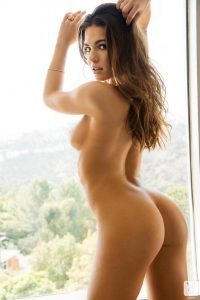 Jessica is more focused on her career as a model (bikini and nude). She has been performing under several aliases such as Jessica Deluge, Jessica Kristen, Jessie Dreamchaser and Erika Monkey before she settled with her current name. She was Playboy playmate for the magazine's issue of June in 2014.
Personal life
Jessica is above all a model and a Playboy Playmate. Pictures of her appeared in the magazine's issue all over the world such as USA, Italy, Germany, Brazil, Netherlands, Russia, Hungary and Slovenia. Besides as a model, Jessica also works as an actress. Jessica's fans can follow her on Twitter where she discusses serious topics and criticizes the American educational system. Her official Facebook page is liked by more than 3 million people.
Date posted: March 4, 2017