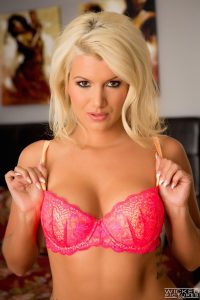 Full bodied, thick, and with a cute face to match, it is no wondering how Laela Pryce is a name well known in the industry. Laela is an American/Italian/Russian pornstar with a little bit of everything under her belt. One short look at the numbers of movies and rewards should tell you how successful she has been in the adult industry. She is known for her anal scenes with a few anal only films such as Daddy's Inside My Ass, Porn Fidelity's Rough Rider, Pound My Ass Into Orgasm 2, The Upper Floor 37349, and Sweet Peaches. She also has a nice amount of videos where you can see her take it straight from her tight ass to her sopping wet mouth with such films as Mr. Anal 13, Price of Anal, Yoga To Be Kidding Me, Fuck My Ass Mandingo, and Inside Her Ass 2. You could have seen her anywhere on the internet, but it seems she had a long-standing relationship with Devil's Film, Evil Angel, and Lethal Hardcore. Her first flick was Forced Bi Cuckolds 21 and was the only film that she was in during the year 2012. This year she has already been in Orgies 3, Asshole Training 3, Prison Lesbians, and American Bukkake Live.
A Little Bit Of Everything
It is a bit difficult to try to put Laela in one niche because of her years of experience so to call her an all arounder is an understatement. We already know she has a stake in the anal niche, but surprisingly something she is never credited for is the sheer amount of Lesbian Only action with such works as Lesbian Lust and Basketball, First Time For Everything, Women Seeking Women 102, Leather Bound Dykes from Hell 2015, Strapon Squad 11, Twisted Passions 10: Lamoyne Hotel 4, and Everything Butt 32559.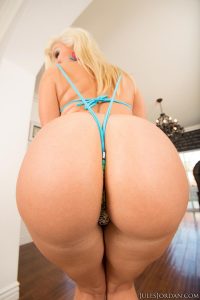 No one ever mentioned that she loves having her face plastered with hot cum as seen in films such as Dick Swallower, Kendra Lust's Big Ass Army, Seduced By The Boss's Wife 2, Double Header Cock Fight, and Slurpy Throatsluts 3. Lastly, there are numerous films where she only shows off her head game, which is top notch, with movies such as Mouth Hugs, Getyourkneesdirty: Halloween Special, Getyourkneesdirty: Britney Amber and Layla Price, The Art Of Face Fucking, and Slurpy Throatsluts 3.
The Average Tomboy
Now if you are wondering about the real Laela then you are in for a treat. She still keeps that air of confidence that has made her so famous in her films. If asked about herself then she states that she is just your average middle-class girl with a bit of a tomboy in her. Be wary that if you are interested in dating her that you will get what you sign up for. She seems to love herself and unwilling to change for any one person since she can have any guy that she wants. Before she was in the porn industry, she was a stripper for two years. Apparently a job that she had before that, which she claims was worst, was a Hooters waitress. Interesting fact, her stage name is a mixture of a dear dead friend and from a photographer called Justin Pryce. She credits him for getting her into porn.
Date posted: March 28, 2017