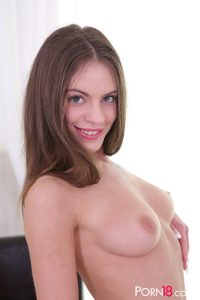 Many girls can claim to be geeky, but only Lita can say that she this nerdy look natural with her taut ass, juicy pussy, and cheek smile. If you are a fan of Legal Porno that means that most likely you are one of the few people that heard about this little gem. Whenever I see someone with more than three aliases, or with not all the aliases listed on IAFD, there is always this gut feeling that there might be more porn about this girl then what meets the eye. Still, let's give IAFD the benefit of the doubt when we say that her first movie that she was in was Legal Porno RS083 released in 2015 by no other than legalporno.com. The latest film that she was one of the two non-legal porno movie called Sweethearts Special 47 in 2016 distributed by Video Art Holland. There is no way to say with certainty that she is going to release more movies but fingers crossed that we see more of her in the future.
Anal Specialist In Training
Another thing that makes her list of flicks stand out is the fact that half of her movies are about anal with all but one ending with her having an asshole of cream. These flicks are called Legal Porno SZ1198, Legal Porno RS095, Legal Porno RS083 and Legal Porno RS095. She did a masturbation only flick under the name Peachy that was released by the guys down at nubiles.net.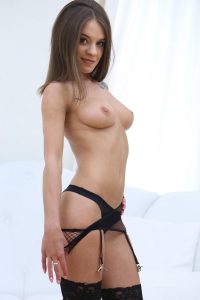 The other was a lesbian only flick, Sweethearts Special 47, that no one saw coming. There is no doubt that the next film that she produces will be in one of those niches but then again my gut is telling me that if you keep your eyes out on Legal Porno, then you might see her again.
So New That She Is A Mystery
So I have an interesting tale to tell about trying to find an interview on Lita. You might convince yourself up and down that she did an interview with WowGirls. If you did then so do I. After I made an account for several websites to all have the same thing happen, I was convince that this was just a hoax. On every site, after I made my account then the video would simply not play. There was only one site that worked but the video was not an interview but rather an anal scene that I am sure is from Legal Porno. If this was not sad enough then the guys at Adult DVD Forums had no information on her. It does help that there is a boxer called Lita Mae who was apparently so famous to appear in all of my searches.
Date posted: April 4, 2017