A Girl From Detroit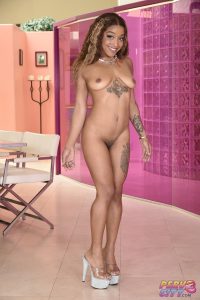 Mena Carlisle, born on August 18, 1998, in Detroit, followed a less traditional path through her academic journey. Starting as an English major, she soon discovered there was more to love in business, at least when she heard how many coins jiggle. So, she made the brave decision to change her major. However, with the high cost of tuition, Mena had to support her studies through unconventional means—stripping. Dedication, hard work, and a lust for pleasure and money propelled her a few steps beyond the unconventional means mentioned. As a result, the industry has received exceptional black beauty.
Mena On The Run
Since her debut in 2019 (Friends Fuck Together), along with the legendary actor Johnny Sins and her roommate at the time, Grace Hazel, Mena has been making waves in the industry. Her outstanding performance and natural black beauty left a lasting impression on audiences and critics, propelling her career. By January 2023, Mena had starred in over 50 scenes, working with renowned studios such as Brazzers, Bang Bros, Pervcity, Reality Kings, and others. Throughout her career, she has also collaborated with notable actors, including Jay Bangher (Anal Quizzing (2022)), Xander Corvus (Climb In Her Window Cum In Her Mouth (2022)), Tommy Pistol (Ebony Newbie Mena Carlisle Spreads Her Ass for Porn Vet (2022)), and Elsie (We Live Together - Besties Fuck On Hallow's Eve (2022)).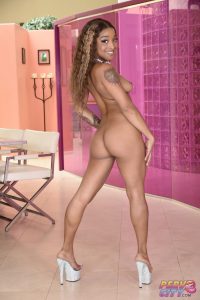 Besides being active in renowned studios, Mena has also filmed plenty of collaborations with colleagues on Only Fans and her site. The scene with Tommy Pistol provides an answer to the question of her quality. And watching it, it only seems like Mena is undoubtedly a rising star. She attracts attention with her stunning presence and pleasant smile. It is necessary to say that she stands out in any setting because of her inherent beauty, and that even a seasoned actor such as Tommy Pistol seems to be less professional around her.
The Chill Process
With so much dedication going to her work, career, and college, it is no wonder why Mena only wants to relax. As a result, she has a penchant for fine pot. Besides weed, she enjoys yoga, some reading, podcasts, and Netflix shows. Anything so she can continue producing quality material.
Date posted: September 12, 2023