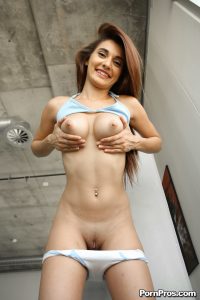 Michelle Taylor was born on July 19, 1995 in Tampa, Florida. Michelle Taylor is her artist name. Her real name is
Sarah Fury
. Many people think of Michelle's body as perfect and it's no wonder she has a large number of fans. Her ass looks like a ripe watermelon inviting you to eat her and we're glad she started doing porn just to be able to see this beauty naked. Before her porn career, she worked as a server girl in one restaurant.
She lost her virginity at tender age of 13
with a boy who was close to her and in whom she trusted. By now, she had 10 boyfriends. She was a cheerleader for the soccer team in her high school. She says she is an adrenalin junkie. Besides fun and income, it is one of the reasons she joined the porn adventure.
Teen Tigress
When she was 19 years old (2015) she decided to amuse herself and us, too. There is a pinch of nervousness in her first scenes, but it was soon gone. Now it looks like she is open to anything.
The scenes where she plays horny schoolgirl are extremely hot ones
. Besides hardcore scenes, she also made some solo, sharing her daily act of masturbation with her fans. She also does lesbian scenes and is equally excited by girls and boys. That is why she may be seen in almost all categories, except anal. We hope she is only keeping her juicy watermelon to surprise us when we least expect it.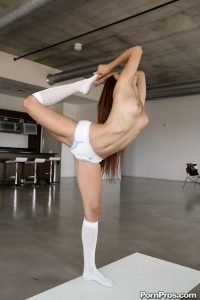 The number of scenes she has done already is showing us that she is managing her career well. She has already worked with tons of huge porn names.
Reality Kings, Mofos, Porn Pros, Digital Sin, Juicy Entertainment, naughty America and Vixen X
are just some of them. There's no doubt that the work of Michelle Taylor will always be in demand.
Wild Cats
Michelle likes animal very much, especially cats, wild cats. She'd like to earn enough money to invest in her private zoo where she could keep only wild kitties:
lions, tigers, panthers, jaguars
… To feed her hunger for adrenaline, she often goes to rollercoaster or goes parachuting. She enjoys spending time outdoor and using all Florida, where she lives, has to offer: the sun, the beach, the ocean. As of the beginning of 2018, she is engaged to her boyfriend.
Date posted: July 10, 2018