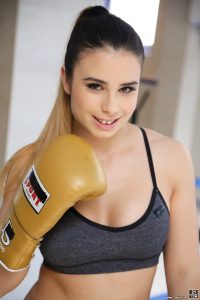 Mira Cuckold, the name implies, the type of slut that would want you to rail and creampie her in front of her husband so what else matters?! She is a breathtaking woman with an astounding natural beauty about her. There is little chance that you might have heard of her unless you are a fan of content made by Sindrive, legalporno.com, and 21sextury.com. She becomes even more obscure with the fact that she has chosen the quality over quantity approach with her releases. Woodman Entertainment helped produced her first movie, Woodman Casting X 111, that was the only one that she released 2013. Pumping Mira was distributed by 21sextury.com in the year 2016. It was a nice ass to mouth web scene that I recommand you check out! Do I think we will see more of this actress? I have to say yes, and no not only because I love anal, because of how many films that she upload a year. Granted she releases only four to eight films per year that are all good! I cannot wait to see what she comes out with this year!
Aren't Woman And Asses The Best?
There is a split between her videos which include lesbian only and anal content. Her experience with girls still need some room to improve, but she has some experience with Flexy Cunts 7, Fisting Frenzy 3, Flexible Pussies 3, Fisting In Action 4, and Fuck My Ass 2. Now if you are a fan of anal like yours truly then you will love: Legal Porno GIO135, Legal Porno GIO063, Legal Porno GIO073, DP Chicks 6, DP Fanatics 6404: Take a Ride, DP the Nanny With Me 2, Pumping Mira, and Big Tits of MILF 4.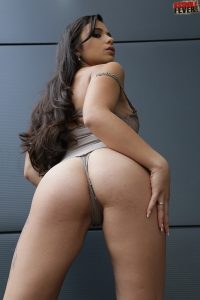 The rest of her videos are either facial content as seen with Car Trouble and Rocco's Psycho Teens 7 or it is there is no information on it as seen with films as Cum Craving Cuckolds 5, CFNM Partying 3, Fate That Awaits, Underneath His Queen, and Woodman Casting X 111.
Every Sin Of Video Interviews
Well, I think that Mira Cuckold interview has all of the things that I hate with video interviews and more. You got your poor standard quality, insane background noise, and a terrible interviewer. I have never heard a more annoying accent, and when I couldn't hear it, then the loud music in the background drown out everything else. They even acknowledge this and do not do anything to fix it! This interview is an example of everything that you don't want to do so see it yourself. To make matters worst there were no personal questions that were asked, so we know just as much about Mira Cuckold that we did before. I hope someone else interviews her in her career in a place where hearing her responses is a priority.
Date posted: July 28, 2017