Life before porn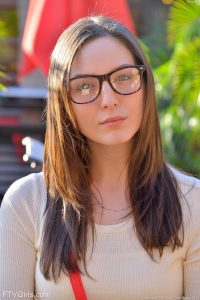 Pepper was born on November 6, 1991 in Milwaukee, Wisconsin where she got her education. In high school she had some problems with rumors, especially in her senior year, when people started talking that she was having sex for money because she was rarely going to classes. The truth was she was skipping classes and was spending time at Barnes and Noble reading and writing. The rumors about her were never true, because she was a reserved girl who had sex for the first time when she was sixteen-seventeen years old.
Porn career
Pepper started as a webcam model and from the very beginning her family knew about her job. Even when she switched to filming adult films, they were informed and to this day are very supportive of her. Her official start was in 2015 in Phoenix with FTV Girls. This was a girl/girl scene and it was very fun for her. Pepper's first boy/girl scene was done shortly after in Los Angeles. Within the past two years, Pepper managed to build a name for herself and has a loyal fan base. She has been casted in different genres such as hardcore, threesome, POV, lesbian, teen, striptease and fetish. Fans especially love her dirty talk during her sex scenes, which slowly but surely becomes her trade mark.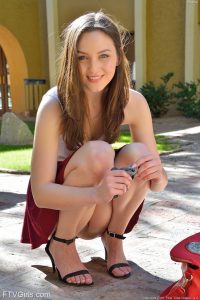 Pepper's favorite position is doggy and she regularly masturbates using her Hitachi. Unlikely most of her fellow porn stars, she does not plan to shot an anal scene ever (if she ever does something that would include her anus, she would exclusively use toys only).
Personal life
The main reason Pepper got into the porn industry was because she needed money. In her personal life she is an artist who paints and draws and has an art studio at home. Pepper has tattooed two stars on lower stomach and a design on the front of her hipsShe is a bisexual woman, who has been dating girls even before porn; she has a boyfriend and sees herself with a man in the future. When comes to her porn career she hopes to film adult features for a few more years, but after a while she plans on getting a real estate license and would love to work as a freelance illustrator.
Date posted: February 18, 2017