Early Life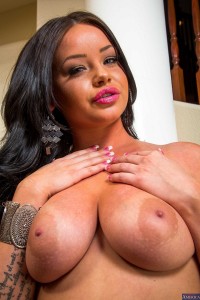 Rachel was born on December 20, 1994 in Texas. Growing up she was a friendly and promiscuous girl who was hooking up with lots of boys which was causing her a lot of troubles with her mother. She was never in a committed relationship like most of her friends because she preferred having fun with different guys. Tara discovered porn in middle school. Her parents had the
Playboy TV
channel and she and her friends were watching it. Rachel was fascinated by the women in porn and how confident they were. Her idols were Pamela Anderson and Carmen Elektra and she dreamt to become just like them.
Porn Career
She is active for two years now. Her ticket to the porn industry was the fact that one of her friends knew Brooke Haven; she contacted him and then her old agency reached out to her. Being a natural voluptuous beauty with no surgeries, the doors to the industry got opened immediately to her. She has worked with Seth Gamble who was fun to work with and be around. Some day she hopes to work with
James Deen
.When comes to her favorite scenes, Rachele says that filming deep throat is her personal number one favorite and cream pies are the sexiest thing in her opinion. Also, she stil haven't have done an interracial scene, and she is looking forward to do it. In her short career she filmed a lot of scenes in Europe where she worked with some of the best performers such as Yann Scott, Mike Angelo, and Erik Everhard. These guys are excellent for rough good sex, Rachele says. Everything that she filmed in Europe is Rachele's recommendation to her fans as a must have DVD. Those scenes are completely different than the scenes that she made in America.
Personal Life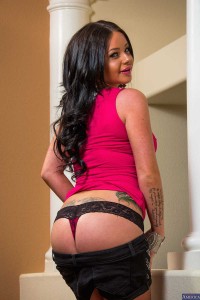 One day she hopes to have her own signature toys in various different sex stores all over. Rachele is also very responsive to her fans on Twitter and she truly loves them for all the support she gets from these people. When comes to giving sex advices to women she is clear that they should have fun with it and not stress about what they are doing right or wrong.If it feels good for you and your partner or whoever you are being intimate with then just go with it, she says. This industry is not an easy place to be she says, especially if you are new because some of the people in it will try to eat you alive. Rachele's advice to all the new stars is to have a strong backbone and to pick carefully their friends in the industry because some of them are actually their competitors. Rachele says that she does whatever feels right for her and whatever is comfortable for shooting. A lot of people will try to push new stars into shooting things that they don't really want to. Rachel says that everyone decides what they will do with their body, but porn stars should be really careful because their scenes will be on the Internet forever.
Date posted: September 6, 2016