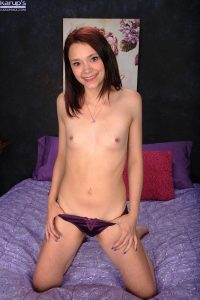 Rhaya Shyne has a body that almost makes you nervous/excited to think about her sexually. All of her movies came out last year as she very first was Brand New Girls that was spread around by Elegant Angel. Her latest film was Tight Teen Hole that was spread around by the people at tiny4k.com. Do I think we will see any more of this actresses as time goes on? No idea in the slightest as there is barely any information at all about this actress. There was just barely enough info on this woman to come to any solid conclusion on how active she is.
No Information At All?
Like I said before there is just nothing at all about this actress anywhere as her only listed movies include the works Brand New Girls, Bullied Bi Cuckolds 38, Detention Hall, and Tight Teen Hole. Normally I would not do this unless the situation calls for it but we are going to some research about her movies. Brand New Girls was a 170-minute clip that was directed by Pat Myne and released on December 13, 2016.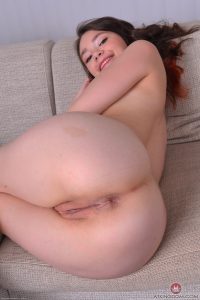 She did Scene 2 out of 4 with Tommy Gunn. Bullied Bi Cuckolds has Rhaya doing scene 2 with Marcelo and Richie Black. It was 89 minutes with very little information in general about the movie as a whole.
A Great Interview Article
Well, I think that I am starting to warm up to the style of
interview-article
that AVN is famous for. It starts off with an interesting fact immediately such as Rhaya middle name which is Sun! Har dee har har. What sold me that not even 1/4 of the way through the article that she is asked how she wound up in the industry. It turns out that we can thank Dave Rock from Motley Models for introducing her to the wonderful Kingdom of Porn Valley. She enjoyed it as much as I hope you enjoyed this little biography. Check out the interview for interesting facts!
Date posted: August 3, 2017