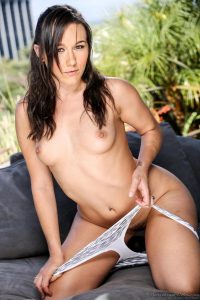 You might have heard this a lot about Sinn Sage, but she is eternally trapped in the tight, sinfully sexy body of a teen forever. Now we rarely have a time in porn where we can do this but before I do anything else I want to bring special attention to the movie that she has directed on top of the 300 plus films that she has acted in during her career. This movie was called Sinn Sage's A-Cup Lesbians distributed by Filly Films and released in 2012. You might have heard her from such places as Anton or Evil Angel. These two distributors are responsible for easily over one hundred of her videos. Her first film, Bondage By Banner, that was released in 2002 and distributed by Harmony Concepts. Her most recent film, Who's The Boss, was published this year and spread around the internet by girlsway.com. Are we going to see more of this actress in the future? Absolutely as she is on fire right now and I am eager to see if she has anything up her sleeve right now.
Girls Or No Sex
Well, there are two niches that this actress fulfills for her fans which are the lesbian only and nonsex content. Over one-third of her content is lesbian only, but a fraction of even that is: Office Whores, Strap it On 2, Lusty Lesbos, Springtime for Dr. Mesmer, Sexed Up Superheroines 1, Women Seeking Women 33, Bellezza Video 5, Boundaries 4, Stephanie Loves Girls, Lesbian Office Seductions 1, Girls Kissing Girls 1: Young Lesbians in Love, Bitchcraft 5, Girls Kissing Girls 2: Foreplay Loving Lesbians, and Belladonna: No Warning 4.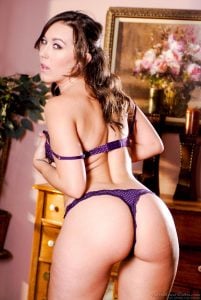 If you are a lesbian, then you can go ahead and book the next week if you want to dive into all of the content that she has to offer. Her nonsex content is just as vast with works such as Saving Humanity, Roughbound 2, Studio of Humiliation, Roughbound 3, Knocked Out 22, Hypnotized Superheroines 3, Bondage Zone 3, Unconscious 4, and Superheroines In Jeopardy 4.
Noticed At AVN
Once more you can leave it to the guys down at Adult DVD Talk to have content that is always worth your time. Glossing over the fantastic images of Sinn Sage on this page, Captain Jack consistently shows an interest in this woman past. If you were wondering how Sinn Sage joined the industry, then the
full answer
can be found in the blog. To summarize, she and her lying bitch of a friend started their relationship. Outside of her being in one of the worst relationships of her life, Sinn finally found that in she has always been searching for in porn. She has wanted to become a porn star for a while, and it wasn't until an AVN show that producers finally started looking for. She intends to express that this was not just something that stripping lead her to but something that Sinn has always wanted to do. You just got to love the certainty that anyone has about their career.
Date posted: July 6, 2017