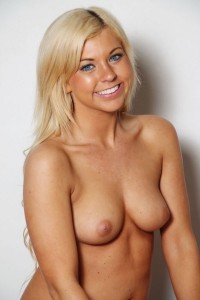 Tara was born in Dyer, Indiana on October 5
th
, 1991 and grew up in a large family in that farm area. When she was 8, her family moved to Scottsdale, Arizona but she was spending the summers in Indiana. She has one older and two younger sisters. They continued moving a lot and Tara went to 10 different schools. She graduated high school early with a 4.2 and was studying a lot. She participated in yearbook staff, was also on the newspaper staff, and was giving the morning announcements. Besides that, she was a cheerleader and did track and field, mainly the hurdles. Even though she is a short girl she was also a basketball player, but quit when most of the children at school outgrew her. Being from a farm area, she knows how to ride horses and in Arizona, she was a trainer and showed horses.
Porn Career
Tara is a bisexual and had her first sexual experience with a woman, but lost her virginity when she was sixteen years old with a cute boy who was a swimmer and they did it in a hotel by the pool. She never was promiscuous and she has only had sex in relationships (with both men and women). Before she started doing porn she was dancing in Arizona but soon moved to Vegas where her older sister was attending law school. She danced in two different clubs there but she didn't really enjoy it and decided that it wasn't for her. She always wanted to move to L.A so after she finally moved there and lived for a year she happened to visit AVN (2014). There, people thought that she already was in the industry.She met with an agent and told her that she only wanted to do girl/girl scenes. The woman told her that that wasn't possible. Tara didn't give up and looked elsewhere and found John with Matrix Models who didn't have that many girls for his upcoming scenes and that's how Tara started. There was no financial reason why she wanted to join the industry because she was already was earning good money in Vegas. She entered the porn industry because she has always been a highly sexual person. Ever since she was very young, she would go on AOL chatrooms and explored herself a little bit. So far she has only filmed girl on girl scenes because she has always been more into women and simply doesn't feel comfortable to film with men.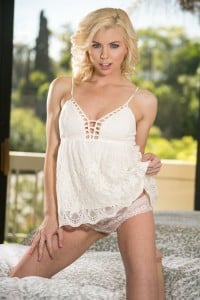 Her very first scene was for Girls Gone Wild. She prefers no toys when she films with women or in her private life, because believes that the toys take away the intimacy of the moment. Her favorite scene is with
Sarah Vandella
that they filmed for Elegant Angel, Teach Me 4. Tara is an active adult performer for two years.
Personal Life
Tara is a bisexual girl who likes masturbation and does it at least once a day (sometimes using a Hitachi, but mostly her hands). She attends summer classes and hopes to become a cook some day. She enjoys cooking lasagnas, steaks and other recipes. In her spare time she does Pilates and also is a certified yoga instructor in Arizona, but for now she practices it by herself. She loves writing, hiking and just relaxing at the beach (she lives by a beach). Tara also loves to explore her creative side, often making her own thank you cards
Date posted: August 28, 2016