Life before porn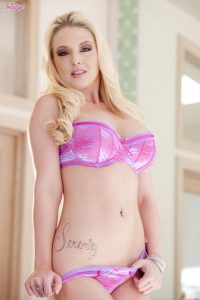 Tristyn Kennedy was born on January 18, 1992 in Memphis, Tennessee, USA. As a child she was outgoing, but was not much into sports. She had one best friend through her high school years and who remained her friend till this day. When she was seventeen years old she left her parents' home and started taking care of herself ever since. She has always been a girl who was doing her own thing; with that said she lost her virginity when she was fifteen years old to a much older guy.
Porn career
The day she turned eighteen she started working as a stripper. Her first porn scene happened the same year (2010). She was very surprised when she moved to Los Angeles, because sex was very common and normal, not a taboo like in her home town.  Becoming part of the industry simply happened for her; she was dancing in a night club and a customer started talking to her about the porn industry, asking her if she liked sex, girls and performing in front of camera.  At first she thought that he was a creep but then she found out that he worked in the porn industry. After that night she became intrigued, googled agencies, contacted them, signed her contract and the rest is a history.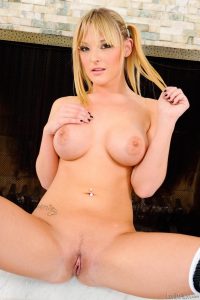 Trystin had a few aliases when she started her career (Memphis Joy, Tristen Kennedy, Trystyn Kennedy, Tristan Kennedy), but remained known for her alias Trystin Kenned. Fans loved her oral skills and she has often been casted in genres such as POV, interracial, hardcore and threesomes. No matter how successful her career was, Trystin quit porn in 2013.
Personal life
Trystin loves shopping everyday and believes that it is a bad hobby. When she becomes bored she goes and dances in a local strip club because she enjoys undressing in front of people. Trystin had her breast enhanced with silicones. Her navel is pierced and she has no tattoos. Trystin has profiles on Twitter, Facebook, Instagram and Tumblr but she doesn't actively use her social networks. She is also a writer.
Date posted: January 27, 2017